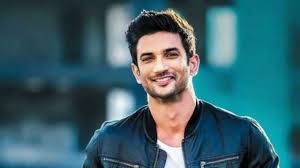 Patna: Bihar Chief Minister Nitish Kumar on Tuesday recommended a CBI probe into the death of Sushant Singh Rajput after the actor's family requested for it citing insensitivity of Mumbai police in investigating the case.
The Chief Minister directed the state police to send formal recommendation for CBI probe to the Centre
today itself. Kumar said Sushant's family had contacted state DGP Gupteshwar Pandey with a request for CBI probe into the case after which he had directed the state police to send formal recommendation to the Centre.
The Chief Minister, responding to a query, said the behaviour of Mumbai police was not good with police officers of Bihar who had gone to Mumbai to investigate the case. An IPS officer of Bihar was quarantined in Mumbai who had gone there on official duty to probe the case, he pointed out and remarked that such action was highly irresponsible.
In Mumbai, the Bombay High Court deferred till Wednesday hearing on the plea seeking transfer of
Sushant Singh case to CBI.
The matter was listed on Tuesday before a division bench headed by Bombay High Court Chief Justice
Dipankar Datta. However, the hearing could not take place as per the schedule because of shortage of High Court staff due to heavy rain in Mumbai.
Sushant's family lawyer Vikas Singh on Monday once again called for a CBI probe into the entire matter and said that if Mumbai Police obstructs fair investigation, then the actor's family would have no other option but to get the case investigated by the CBI.
Meanwhile, Sushant Singh's father K K Singh in a video message said he had informed Bandra Police in February that Sushant's life was in danger. However, police did not take any action.