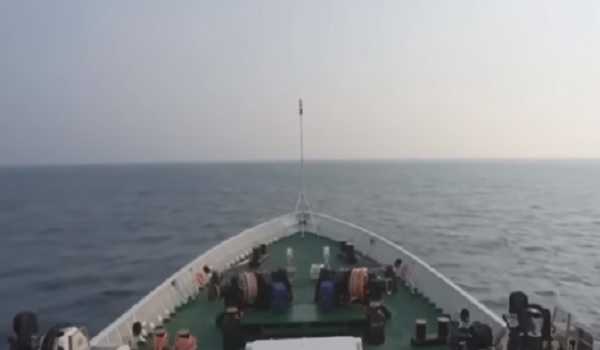 Taipei: Multiple Chinese vessels and aircraft have crossed the Taiwan Strait median line for a second day, Taiwan's Defence Ministry said Friday.
The median line is the informal dividing line in the Taiwan Strait between the Chinese mainland and Taiwan.
China launched its second day of military drills around the island following top US Democrat Nancy Pelosi's controversial visit to Taiwan.
Speaking in Japan, Pelosi on Friday insisted her visit to Taipei amid warnings from Beijing was not motivated by self-interest. She also vowed that the US would not let China isolate Taiwan.
On Thursday, China launched ballistic missiles into waters around Taiwan's northeast and southwest coasts, Taiwan said.
The island said the move violated the island's sovereignty and amounted to a blockade, the BBC reported.
Both the US and Taiwan have accused China of trying to change the status quo in the Taiwan Strait.
While China sees Taiwan as a breakaway province that must be united with the mainland, the US does not recognise Taiwan diplomatically but does not concur to Chinese claims.