Reports
Coimbatore: Christian NGOs abduct innocents; involved in organ trafficking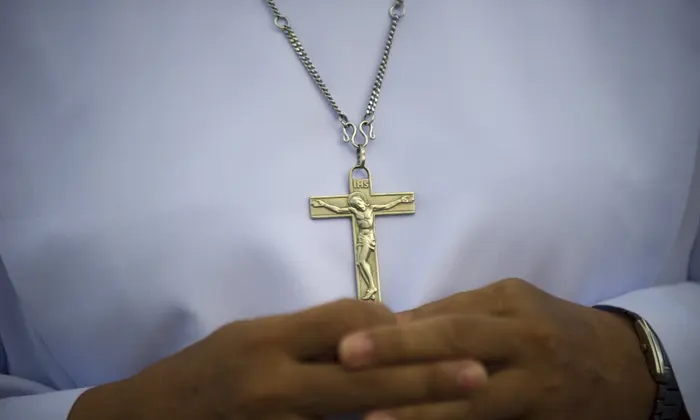 More than 250 victims were abducted and held captive at a 'temporary shelter home' owned by a Christian NGO at Attukal near Thondamuthur, situated in Coimbatore, Tamil Nadu. These innocents were kidnapped by the culprits with the intention of trafficking organs. Fortunately, all those people were rescued after a protest was organized by the Coimbatore district BJP President, Balaji Uthamaramasamy. The rural police had nabbed six accused involved in the heinous crime on Monday.
And while the government and authorities continue to look the other way, even though arrested, all the six accused were released on a bail the very next day because of support from people with political power and prestige.
The location at which the abducted were held captive is situated on the foot of the hills and that is why, it is distant from the mainstream neighbourhoods and hence, whatever happens here has no chance of reaching society away from this hidden location. Being on the foothills, the place also sees a lot of animal movement; including that of elephants. What makes the place owned by the NGO shadier is that it was sealed in relation to a POCSO case a few years ago.
The place could only re-open with the support of a DMK Councilor, Ravi.
As far as the organ trafficking case is concerned, it was found out that six Christian NGOs were involved in the crime and in the name of being charity organizations, the culprits disguised themselves as policemen and picked up people from Coimbatore and other towns nearby; on the pretext of that being the Collector's orders.
What they did next was shaving the peoples' heads, burning their belongings including their mobile phones and keeping them in cramped up sheds like cattle. The six NGOs which have been found to be involved in the same are Bless India Children Home; Anbu Jothi Ashram; Paralogathin Pathai; Meetpu Trust; Adaikala Karangal; and Pygalidam Trust.
One of the victims of the abduction was an old lady from Kalveerampalayam, Marudamalai. She was abducted when she was sitting in a temple situated near her house after which her relatives searched for her all around and in the meantime, her head was shaven by the abductors, and all the clothes she was wearing were burnt by them. She was given just a nightgown to wear.
In another instance, a man who was walking on the road in the morning after finishing his duty hours at night, was beaten and dragged by the so-called NGO workers after which they snatched from his hand, rupees 1530, which were supposed to be his child's school fees.
Along with them, a mason from Salem Edapaddi, who was sleeping on the roadside was picked up as well. Another victim was a man from Jharkhand who had come to Coimbatore for work who was abducted from the railway station; his pan and aadhar cards burned and his head shaved.
Even people who had gone out to drug stores nearby, in order to buy medicines, and a daily wage worker at a bakery, were all abducted and held captive. Anybody who tried to escape was beaten with sticks.
The six accused, booked under sections 294 (b), 342, 323, 355 and 506 (i), arrested on Monday and bailed out the next day, are B Jubin, 44; K George, 54; A Selvin, 49; V Balachandran, 36; C Arun, 36; ans S Symon Senthilkumar, 44.