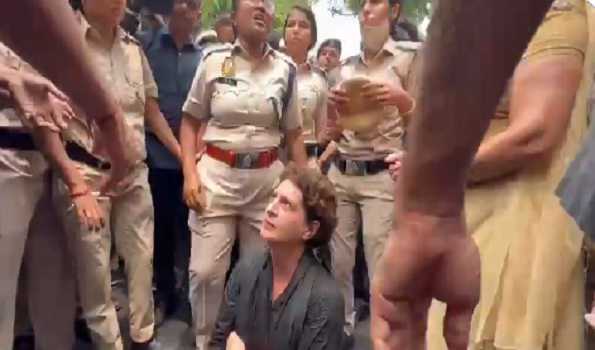 New Delhi: Congress General Secretary Priyanka Gandhi Vadra on Friday asked the government to check the rising prices of essential commodities.
"We are protesting against the rising inflation. The government must take steps to control it," she told reporters here.
Later, the Congress leader led a protest at the party headquarters here and was detained by the police.