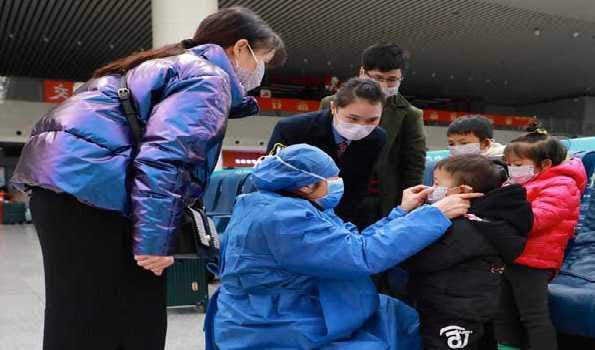 Beijing, Jan 31 (GCCurrentAffairs) As many as 213 people died and 9,692 confirmed cases were affected by the novel coronavirus which had been reported in 31 provincial-level regions, National Health Commission announced on Friday.
"As of midnight on January 30 [16:00 GMT Thursday], the National Health Commission received information about 9,692 confirmed cases of pneumonia caused by a new type of coronavirus from 31 provinces [regions and municipalities]. 1,527 people are in critical condition, 213 have died, 171 people have been discharged from hospitals," the commission said in a statement.
According to the commission, 1,982 new confirmed cases, 4,812 new suspected cases, and 43 deaths — 42 in Hubei Province and one in Heilongjiang Province were registered on Thursday.
As many as 113,579 close contacts had been traced, the commission said, adding that among them, 4,201 were discharged from medical observation on Thursday, with 102,427 others still under medical observation.
The number of confirmed cases of the new coronavirus has already surpassed the number of cases of severe acute respiratory syndrome (SARS) during the 2002-2003 outbreak, caused by another type of coronavirus.