Breaking News
Inside Kashmir
Do not be an informer and do not collaborate with India: Final warning by The Resistance Front to Kashmiri Pandits
Srinagar: After claiming to have killed the Sarpanch Ajay Pandita, the Resistance Front – a newly spring up terror group funded by Turkey and controlled by Pakistan – has put posters across Kashmir warning the people of India that 'No Hindus must settle in Kashmir."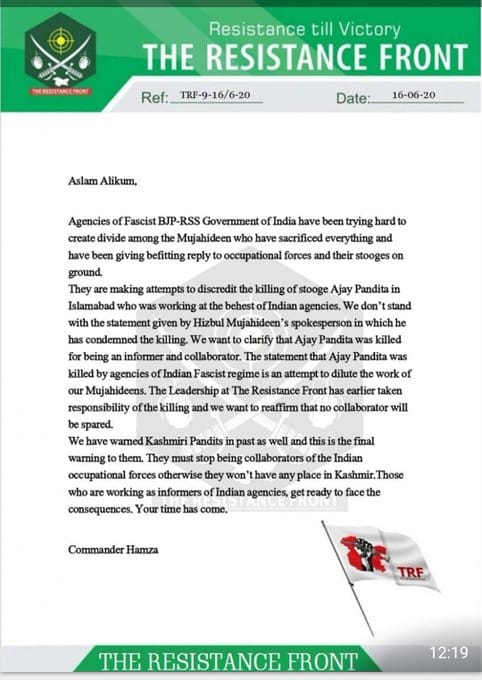 In the poster put across Kashmir, TRF states that Ajay Pandita was killed because he was an informer and collaborator with the government.
"We have warned Kashmiri Pandits in the past. This a final warning to them. They must stop being collaborators with the Indian occupational forces otherwise they won't have a place in Kashmir. Those who are working as informers of Indian agencies get ready to face the consequences. Your time has come," the poster further warned.
The poster has been issued in the Commander Hamza of the Resistance Front.