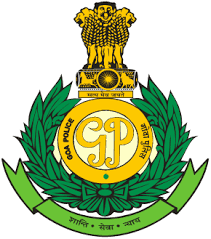 Panaji: Pernem Police have busted an inter-state gang of robbers who were targeting tourists.
According to Police Inspector Jiva Dalvi, on July 18, Pernem Police received a complaint from one B. Ajith Kumar (22) from Chennai that he was waylaid by two unknown male persons and two unknown female persons in one car from Dabolim Airport on the pretext of dropping him to a Hotel room at Ponda and further he was taken to Pernem Goa where he was assaulted with fist blows on his head and cash Rs 2000, his wallet and luggage bag containing documents was robbed from him. The accused also threatened the complainant with dire consequences of killing him. He was beaten up and made to transfer Rs. 22,000 to one of the accused through Paytm.
Immediately after the registration of the offence, various teams were formed to trace the accused persons and the white colour vehicle used by them. Through extensive technical surveillance and human intelligence, the car was identified leading to the identification of the accused as Deependar Singh,(20) from Madhya Pradesh. Deependar Singh was detained from Calangute along with White Colour Swift car bearing No. GA-11-A 5222.
During the course of the investigation, Deependar Singh disclosed the names of other associates involved in this case as Jyoti Pralhad  Miss. Anjilika Mukesh Jaiswal and one Biki Barik. All accused were thereafter apprehended.
The modus Operandi of the gang was that one of the accused had posted his phone number on Google search engine for booking hotels in Goa. The complainant who was scheduled to visit Goa for answering his exam obtained this number when he searched for a helpline number for booking hotels on the internet he found the accused phone number.
The police recovered the bag belonging to the complainant containing his documents which were stolen by the accused persons The car used in the crime was also recovered.