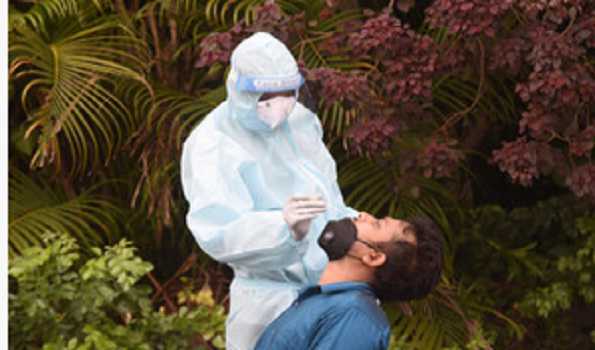 New Delhi: The country's coronavirus contagion tally on Sunday surged above 4 lakh with a record breaking single day spike of 15,413 fresh cases.
According to the Health Ministry update, the confirmed cases of the pandemic at present stand at 410461 across the nation, while the fatalities mounted to 13,254 after 306 people lost their lives fighting the lethal virus in the past 24 hours.
However, on a brighter side, as many as 2,27,755 patients were cured and discharged cases and it is 58,304 more than the active cases in the country that stands at 1,69,451 across the country.
With the recovered cases count margin increasing as compared to the active cases, indicates improvement of the recovery rate in the country as the recovery rate had improved to 54.12 per cent till Saturday, as per the Union Health Ministry.
Meanwhile, the condition of Delhi Health Minister Satyendra Jain, who was tested positive for COVID-19 earlier this week has been administered plasma therapy and is on oxygen support, the AAP stated on Saturday.