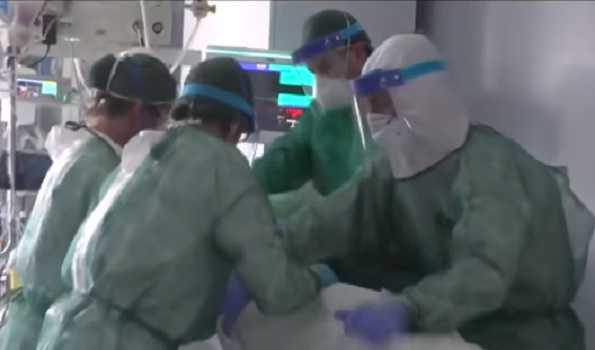 Rome: The number of deaths in Italy from the novel coronavirus (COVID-19) on Friday crossed 30,000- mark, according to the latest data published by the Johns Hopkins University.
A total of 243 new fatalities were reported on Friday, taking the total to 30,201.
The daily number of confirmed positive cases was 1,327, bringing the total number of infections to 217,185.
Italy has the third highest number of deaths in the world, after the US and the UK.
The US has been the most affected country in the world with 77,178 deaths, followed by, UK (31,315 deaths).
National Institute of Health (ISS) President Silvio Brusaferro said that the epidemiological curve was decreasing and they were moving towards fewer and fewer cases across all of Italy's 20 regions.