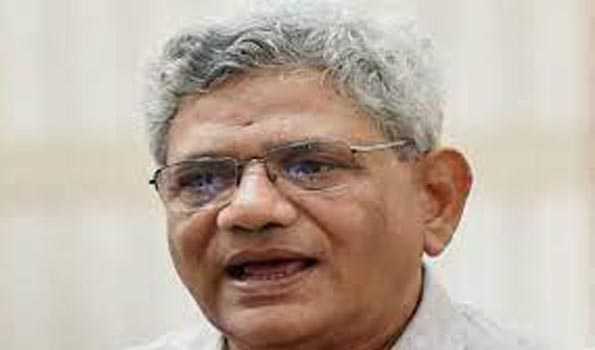 Thiruvananthapuram: Appropriate decision will be taken by party's State leadership, CPI(M) General Secretary Sitaram Yechury said on Wednesday while reacting to Kerala Minister's anti-Constitution remarks.
The matter is being discussed and an appropriate decision will be taken by the party's Kerala leadership, Sitaram Yechury told newspersons in Delhi.
To a question on the Minister's resignation, Sitaram Yechury said "Spoken to Kerala leaders yesterday. Now, I am not saying anything on it. An appropriate decision will be taken by the State leaders."
Meanwhile, Kerala LSG Minister MV Govindan said today's available party secretariat meeting did not discuss the matter and clarified that the party's full state secretariat meeting will be held on Thursday.
To a question on his resignation, Minister Saji Cheriyan, while coming out of the AKG Centre after the available party secretariat meeting, told newspersons that "why should I resign ? I explained everything yesterday."