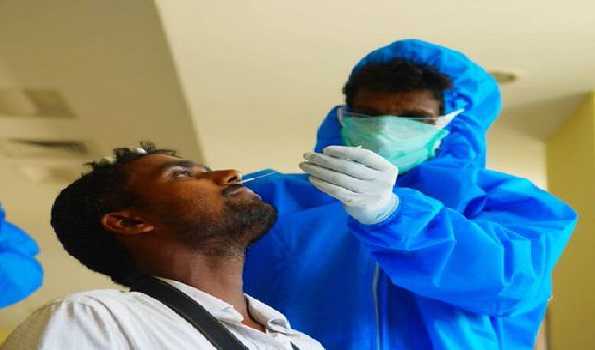 New Delhi: India witnessed a sharp rise of 3,722 cases in past 24 hours, taking the Covid tally to 78,003.
As per latest update from Health Ministry, the death toll now stands at 2,549 with 134 fresh fatalities.
There are 49,219 active cases at present. As many as 1,849 more people have recovered from the illness,taking the recoveries to 26,234.
Maharashtra remains the worst-affected with a burden of 25,922 cases and 975 deaths.
In Gujarat, the tally reached 9,267 while death toll stood at 566, placing the western state at second spot.
Tamil Nadu has jumped to third position with 9,277 cases and 64 deaths.
In Delhi, cases reached 8,470 with 115 deaths, making it fourth worst-affected.