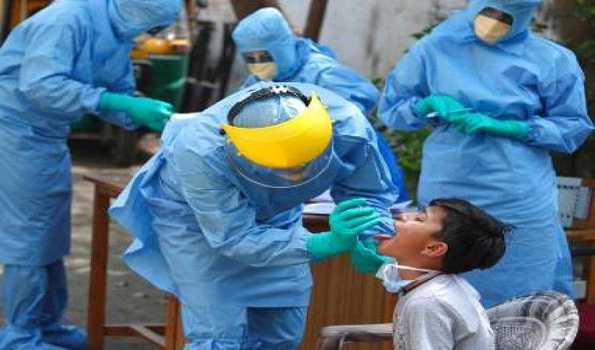 New Delhi: With the highest ever single-day spike of 14516 cases in the past 24 hours, the country's novel coronavirus tally soared to 395048 on Saturday.
The fatalties due to the pandemic have also surged to 12948, after 375 fresh deaths were reported in the past one day.
On a brighter side, as many as 213831 patients were recovered from the highly contagious disease and the figure is 45,562 more than the active cases in the country that stands at 168269, the government data said.
The government on Friday suggested states to take make use of effective measures adopted by other states, giving example of Karnataka, and further asked to replicate the states ways in view of contact tracing methods and other practices in view of better management of the pandemic.
National Capital's tally, in the meanwhile has zoomed to 53,116, while the death toll in the city climbed to 2,035, the data further said.
Delhi has also witnessed tallest ever single day spike of 3137 infections in the past one day.