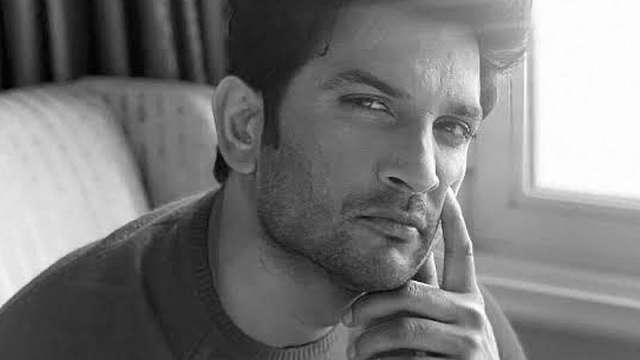 From the onset of the news of his body being found dead in his bedroom there have been deliberate efforts to create a 'Shush' around the life and death of Sushant Singh Rajput.
Unfortunately, the more the attempts to 'Shush' the truth around the life and death of 'Sushant'; the more people of India raises their voices wanting to know the truth.
Sushant Singh Rajput's life and death has struck a cord with many people in India and abroad.
His is a story of a middle-class Indian who with hard-work, dedication and devotion to his craft and skill, scaled successful heights globally.
His is a life that is both aspirational and inspirational too many young Indians and also people from across the world that have followed his life and now the sorry state of affairs around his death.
I have said this before, Sushant Singh Rajput represents every common Indian young adult that aspires to carve a niche for themselves in India and globally. Bollywood happened to him and he adapted to Bollywood. He believed, he could make his mark in Bollywood and then, later on, surge ahead with new business innovations in technology.
It was unfortunate for us as Indians that such a brilliant young mind's life was snuffed out. He rose up to be in a position of influence from nothingness which is an inspiration to many young Indians.
The reason why his sudden, mysterious and unacceptable death has stirred many people in India and across the world is that they saw a common man with brilliance and potential rise up in life and believe that they too could rise up like Sushant Singh Rajput. And they are now angry that he is dead. They see themselves in his image and life.
Few attain the global success Sushant Singh Rajput attained in his life and his career had just begun. The world still had a lot to witness off this young talent in the movie craft business but most importantly in the technology space – a sector of business in India – that he was ardently pursuing and investing into.
I personally believe that Sushant Singh Rajput would have scaled new heights in business beyond just movies. He had a vision for a Better World. He wanted to contribute Towards a Better World.
I also personally believe that if Sushant Singh Rajput did not possess any goodness, then the adulation his receives after his sudden and mysterious death would not have existed at all.
The fact that Sushant Singh Rajput was a good human being can been seen from the millions of people around the world fighting to know the truth behind his death, fighting for justice because they believe that he could not have committed suicide. He wanted to contribute so much to this country and to this world.
It has been months since his unexpected death yet people across the world are praying and advocating for the truth behind his death to be made known by the investigative agencies. The remain relentless in their pursuit for justice for Sushant Singh Rajput.
On his birthday today, many across the world are celebrating #SushantDay. They do so, because they feel one with Sushant. They feel he is with them as an inspiration and an aspiration.
The truth behind Sushant Singh Rajput's death will come out soon. It cannot be 'Shushed'.
Savio Rodrigues

Founder & Editor-in-Chief
Goa Chronicle