Breaking News
Expose
India
Breaking News
Open Letter to Narendra Modi : Bollywood Actor Farhan Akhtar linked to Anti-India & Azad Kashmir Global Group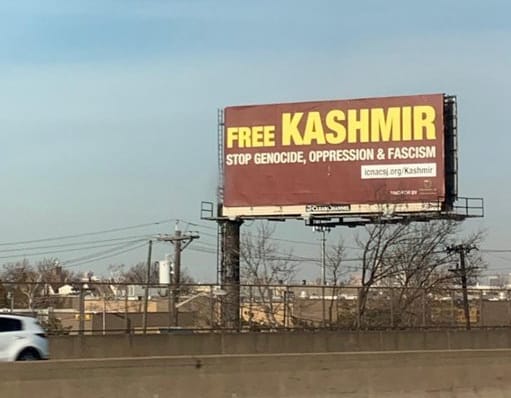 At the outset Prime Minister Narendra Modi let me categorically state that I admire the craft of the Bollywood actor Farhan Akhtar – his direction, music and acting skills.
So I write this letter to you in all earnestness because I am worried for my nation in light of the fact  that there has been unprecedented violence, rioting and arsons on account of the Citizenship Amendment Act (CAA).
To me the protests were not about the CAA but were pent up anger against the Abrogation of Article 370, formation of Jammu & Kashmir Union Territory.
I write this open letter to you to expose the affiliation of this powerful Bollywood actor and links with Anti-India group affiliated to banned organisation like Jamaat-E-Islamia.
On December 18th 2019, film actor Farhan Akhtar Invited people to come and gather on 19th of December 2019 at August Kranti Maidan, Mumbai to protest against Citizenship Amendment Act 2019 through the social media platform Twitter.
Media exposed that Farhan Akhtar knew nothing about the CAA and was just provoking people to stand against CAA.
Expectedly, Indians on Twitter reacted to this Tweet and he was forced to render an apology for using the wrong map.
But, despite apologizing for the same on his twitter handle on dated December 18th 2019 he still did not remove the wrong map from his twitter which clearly shows his malafide intention and he cannot even plead ignorance to continue committing an offence even after knowing about it.
It has been over 18 days and the image with the wrong map of India continues to show on his Twitter handle which is not just unlawful but a serious offence against the Country.
Now here is the troubling fact: The distorted map of India poster displayed by Farhan Akhtar on his Twitter account carries a logo 'Stand With Kashmir' (SWK).
SWK is an affiliate of Islamic Circle of North America (ICNA), which has openly admitted to its Jamaat-E-Islamia (JeI) which is a banned organisation in India and is operational headquarters is in Pakistan and Bangladesh. ICNA sister organisation is Muslim American Society (MAS) – designated terror organisation in the United Arab Emirates (UAE).
ICNA is also linked to Al Khidmat Foundation is the charitable arm of JeI and its raises funds for the operations of JeI.
In November 2019, three American lawmakers have asked the US State Department to investigate possible terror financing links between two prominent American Muslim organisations and terrorist groups like Lashkar-a-Taiba and Hizbul Mujhadeen.
The three Congressmen – Jim Banks, Chuck Fleischmann and Randy Weber — in a letter to the State Department Coordinator for Counter Terrorism Nathan Sales, said, "Specifically of concern are the innocuous sounding organisation, Helping Hands for Relief and Development (HHRD) and their sister organisation, the Islamic Circle of North America (ICNA)."
Here is what SWK states on its own website about its motto: 'Occupation is a crime. Miliarization is injustice. Self-Determination is a right.'
SWK claims that it is a Kashmiri diaspora-driven independent global citizen grassroots group committed to standing in solidarity with the people of Kashmir in ending the occupation and supporting their right to self-determination.
Their decentralized network of volunteers and allies spans major global cities to raise awareness of the injustices in Kashmir and encourage meaningful activism.
The SWK further claims on its website, "Indian occupation forces continue to exert large scale, documented, and unpunished human rights abuses in Kashmir. 
 Till date, 70,000 people have been killed. 8,000 have disappeared—meaning to this day, no one knows of their whereabouts. Countless women have been raped, including the gang rape of women in the villages of Kunan Poshpora by Indian forces in 1991. A number of mass graves have been discovered.

 During the militancy, over half a million Indian armed forces, including soldiers and para-military, became part of the permanent landscape of the region. Today, the region is the most militarized place on earth.

 India's armed forces operate in a state of impunity and are protected by laws such as the Armed Forces Special Powers Act and the Public Security Act, which allows the state to arrest anyone for long periods of time without any due process."
The SWK on its website continues to speak about India working against Kashmiris in particular the Youth of Kashmir: Since 2008, an entire generation of Kashmiri youth have taken on the Indian state, both online, and on the streets.
 Dubbed by analysts as the "new intifada," Kashmiri youth protest the Indian occupation and the lack of political self-determination.

 Initially, the protests were peaceful, as large crowds gathered to protest fake encounters, land transfers, human rights violations, and cases of sexual violence, demanding an end to the occupation and the right to a plebiscite to determine Kashmir's future.

 As the protests grew in momentum, the Indian state responded brutally, firing live ammunition and pellet guns into crowds, arresting political leaders and youth activists, and oftentimes, declaring shoot-on-sight curfews in the region in order to prevent further protests from occurring.

 Indian state brutality led to the phenomenon of kani jang, or stone throwing, as well as a new militancy. State repression and violence has increasingly gotten worse under the current Modi government."
In fact in its drive to raise funds in US on a platform termed Launch Good, it stated the following post Abrogation of Article 370:
Immediate cessation of hostilities against Kashmiri civilians undertaken by GOI leading to their revocation of Article 370 and its protections;

Restore the rights of the Kashmiri people by ending the communications blackout,  military-enforced curfew, blockades, and human rights violations.

Allowing UN and/or other international observers/monitors on the ground to document a comprehensive independent international investigation into allegations of human rights violations in Kashmir;

Resist efforts to repeal Article 35A of the Indian Constitution, which grants privileges and protections to residents of the state of Jammu and Kashmir, until a permanent solution is found with the will and agreement of all Kashmiris;

Releasing all prisoners detained for political reasons as well as those held in administrative detention without charge and/or trial.

Allowing freedom of movement including individuals, goods, essential supplies and transportation for residents of Jammu and Kashmir;

Commit to holding a referendum under international and UN supervision that guarantees a free and impartial vote as enshrined in successive UN Resolutions ensuring the Kashmiri people their right to self-determination.
 Since the Abrogation of Article 370 this group have been running Azad Kashmir and Anti-India campaigns internationally. If you study their modus operations you will find a well-organised team well connected to International media working in portraying the Indian government in negative lights and oppressors of the people of Kashmir.
The government of India can act under the Criminal Law Amendment Act 1990, because only on the complaint of the government can any court take cognisance off an offence punishable under law.
The purpose of writing this open letter Mr Modi is to urge you to initiate an investigation into the links of the Bollywood Actor Farhan Akhtar with group Stand With Kashmir connected to Jamaat-E-Islamia, Al Khidmat Foundation and Laskhar-E-Taiba and get the actor to remove the distorted map of India he continues to display.
This a pray of a concerned citizen of India you follow on Twitter.
Media Kit of SWK given to Foreign Journalist & Supporters
Media Kit of SWK