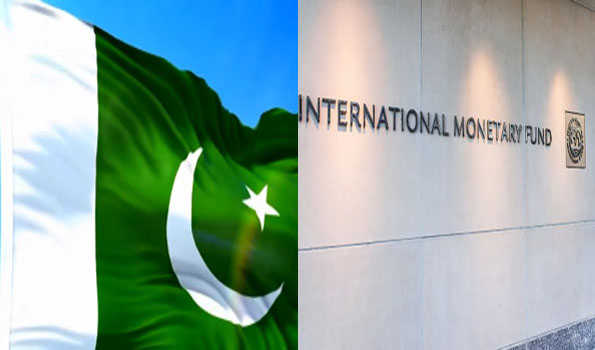 Islamabad: The International Monetary Fund (IMF) and Pakistan have reached a staff-level agreement on the combined seventh and eighth reviews for a $6 billion loan facility, a development that paves the way for the release of the much-awaited $1.17bn, Dawn reported.
The IMF said this in a statement on its website on Thursday, adding that the agreement was subject to approval by its Executive Board.
"The IMF team has reached a staff-level agreement (SLA) with the Pakistan authorities for the conclusion of the combined seventh and eight reviews of the EFF-supported programme. The agreement is subject to approval by the IMF's Executive Board," the IMF statement read.
It went on to add: "Subject to Board's approval, about $1,177 million (SDR 894 million) will become available, bringing total disbursements under the programme to about $4.2 billion."
The international money lender said a team led by IMF mission chief to Pakistan Nathan Porter finalised the discussions with Pakistan and that it had also agreed to consider extending its Extended Funded Facility (EFF), currently worth $6bn, till the end of June 2023, as well as augmenting it by $720m to expand its size to $7bn.
He went on to explain that this decision was taken to support the programme's implementation, meet Pakistan's higher financing needs in fiscal year 2022-23 and as well as catalyse additional financing.
The announcement by the IMF comes after Finance Minister Miftah Ismail said that talks with the money lender had concluded and "they (IMF) are now going through their internal approval process".
He said an announcement from the IMF on the successful completion of the seventh and eighth quarterly reviews of the stalled loan programme was expected soon.