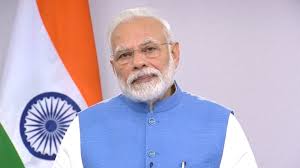 New Delhi: Prime Minister Narendra Modi's additional Twitter account which is linked to his personal website was hacked on the intervening night of September 2 and 3.
Tweets appeared urging followers to make donations to 'PM National Relief Fund for COVID-19' through cryptocurrency. This is the @narendramodi_in handle – his third handle apart from @narendramodi and @PMOIndia.
The verified Twitter account, which is linked to PM Modi's personal website, has over 2.5 million followers. A Twitter spokesperson has confirmed having knowledge of the issue in response to the media query. Twitter said the microblogging website is taking steps to secure the compromised account. The tweets urging for donations and other related tweets have now disappeared, which seems to be the counteraction taken by Twitter over the breach.
"We are aware of this activity and have taken steps to secure the compromised account. We are actively investigating the situation. At this time, we are not aware of additional accounts being impacted", said Twitter spokesperson Twitter account of PM Modi's personal website hacked.