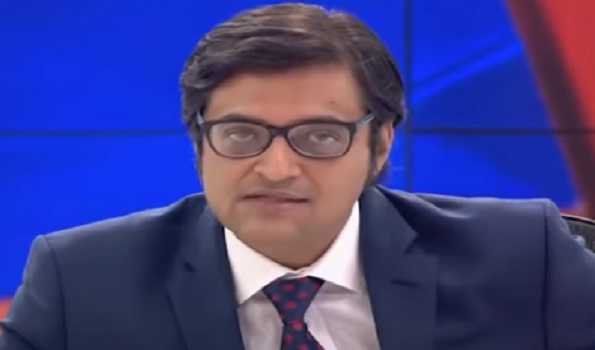 Mumbai:In a hard-hitting cease and desist notice Arnab Goswami's Republic Media Network has called out the false news report mischievous content published in digital news portal News Minute.
This is with regard to the news report titled, "Explainer: BARC audit report shows employees colluded to change channel ratings" published and reported on 26 January 2021 by The Newsminute.
Calling out the falsehoods Arnab Goswami and the Republic Media Network have sought an unconditional apology, immediate corrigendum and have called to "cease and desist from selective publication."
Interestingly, The News Minute took to social media platform Twitter to expose its own misreporting:
Corrigendum: A section in the article said that the BARC Audit report came to a conclusion on the basis of Partho Dasgupta's exchanges with Arnab Goswami. This was an error. (1/2)

— The News Minute (@thenewsminute) January 28, 2021
Post the tweet of The News Minute, Republic TV official Twitter handle stated, "
This is in response to a legal notice we served today to @thenewsminute through our lawyer Tanmaya Mehta on the false reporting in @thenewsminute trying to falsely & maliciously concoct a story about findings on Mr Dasgupta to any specific "exchanges" with Mr Goswami. 1/n https://t.co/8fZxONY3kx

— Republic (@republic) January 28, 2021
In the notice by Republic, it clearly says "You have wrongly tried to link our clients with the former BARC CEO Mr. Partho Dasgupta, and drawn conclusions with respect to him using highly tangentially, through irrational and motivated means. Despite the fact that the BARC report of July 2020 does not have any specific exchanges with our client which can be used to conclude a link about alleged TRP manipulation, overtly false claims bereft of fact and effect have been made by you. In fact, the summary conclusions in the Forensic Report of July 2020 and cited in the said "news" report, which you acknowledge you have a copy of, are made in the context of overall BARC management/Partho Dasgupta; and the part about the English news genre cannot be read as making reference to any specific exchange involving our client, with respect to alleged TRP manipulation as is falsely suggested by you."
The attempt to prejudice the minds of the public is called out in the notice that says, "despite the pendency of the matter before a court of law, which is well known to you, the above news report has attributed guilt to our clients in relation to the alleged TRP scam."
Exposing the lies about how the Newminute instituted that the BARC report considered the exchanges between Mr. Arnab Goswami and Mr. Partho Das Gupta and drew conclusions of wrongdoing, the cease and desist notice says, its "a mistruth perpetuated to mislead the public at large, given that in the BARC Forensic report of July 2020 no such reference, which you are concluding in your act of intentional malice cloaked as a journalistic comment that is patently false, was made."
The notice clearly says "annexures which include conduct with respect to certain General Entertainment Channels" have not been mentioned. Further, it says, "SMS / message exchanges in the annexed documents reveal the alleged collusion between others to allegedly "prefix" the ratings of others news channels. You have yourself put those chats/exchanges in your "news" report about the prefixing or manipulation of ratings of such other channels, but in an act of vexatious mischief concocted the fake news about such exchanges with Mr. Goswami which do not even exist in the forensic report. In so doing, you have tried to make your audience falsely believe that the Forensic Report alluded to any such exchanges with Mr. Goswami after the launch of Republic TV ‐ which is a patently false statement about our Client."
The notice on behalf of Arnab Goswami points out how "Forensic report has been factually and incorrectly reported by you as the "Audit Report". This is also a deliberate act of mischief by you because the Forensic Report quoted by you is of July 2020 and the Audit Report in the alleged TRP Case is of December 2020. It is shocking that you have deliberately tried to supplant one report with another in a vexatious attempt to mislead your audience." It also mentions how even the audit report of December 2020 has been commissioned and curated on the instructions of the Mumbai Police and hence has no evidentiary value.
Cease and Desist Notice to The News Minute (1)