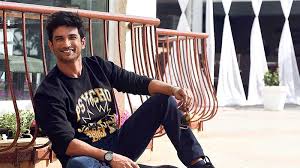 New Delhi: In a massive victory for Sushant Singh Rajput's family and millions of Indians fighting for justice, Supreme Court has ordered a Central Bureau of Intelligence (CBI) probe into the death of Bollywood actor Sushant Singh Rajput.
A single-judge bench of Justice Hrishikesh Roy pronouncing the verdict in Rhea Chakraborty's plea on August 11 after a hearing which lasted over 3 hours.
The SC stated that CBI will be competent to probe not only Patna FIR but any other FIR related to Rajput's death case. Bihar government had the right to refer the Patna FIR lodged by Rajput's father to CBI.
Supreme Court has said that the Mumbai police should corporate with the CBI. It said that the Bihar government was competent to request CBI for transfer of investigation.
The Maharashtra government counsel said, "We have only filed a transfer petition. Not challenged the CBI investigation. Our right to challenge the order should be taken into consideration." 
However, the request has been rejected by the Supreme Court. Now, there is no scope for the Maharashtra government to challenge the order.