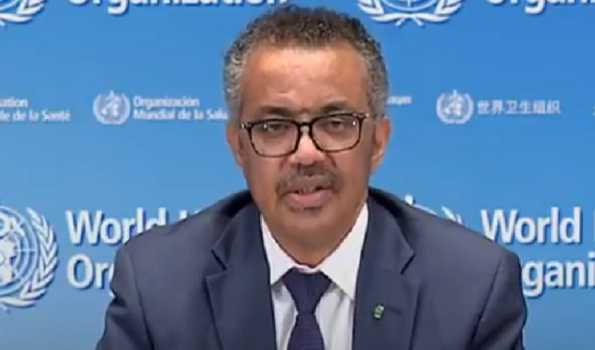 Geneva/New Delhi: World Health Organization (WHO) has said that amid Covid crisis, India has the opportunity of speeding up the implementation of Ayushman Bharat scheme which could help in tackling the situation.
'Of course Covid is very unfortunate and its challenging many nations, but we need to look for opportunities too. For India this could be an opportunity to speed up Ayushman Bharat, specially with a focus on primary healthcare,' WHO Director General Dr. Tedros Adhanom Ghebreyesus said during WHO's regular press briefing on Friday.
Ayushman Bharat is the flagship health scheme of Modi government. It is aimed to provide free health facility upto Rs 5 lakh per year per family to 50 crore poor people. Apart from health cover to poor it also focuses on developing health infrastructure at grass-root level.
With primary healthcare and community engagement we can really turn the tide. Using and speeding up what has started could actually help in India. I know there is a very strong commitment from the government to speed up the implementation of Ayushman Bharat, Dr. Tedros further said.
WHO is very appreciative by the way Ayushman Bharat started and this could be a very good opportunity to test that and speed up and use it to really fight this pandemic, he added.