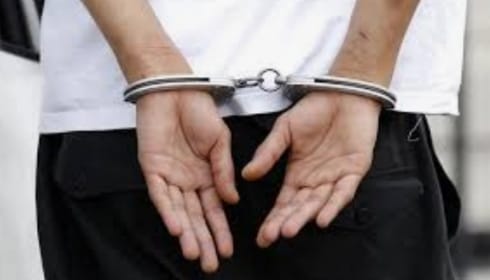 Srinagar :  Jammu and Kashmir police on Monday evening claimed to have arrested an Over Ground Worker (OGW) of terrorists in Karahalar area of north Kashmir's Baramulla district.
According to officials Police with the assistance of the Joint team, Police and SOG arrested one active OGW.
During the investigations, police identified the arrested OGW as Tahir Ahamd Sheikh, son of Muhammad Rafeeq Shiekh of Shitharan Khag Budgam. Police added that he was affiliated with Hizbul Mujhaideen.
Police sources said that they have recovered one hand grenade, one AK47 magazine and 25 live rounds of AK 47 from his possession.
In this regard, a case under FIR number 107/2020 under section 7/25 A.Act, 18,39, and ULAP act has been registered in Police Station Baramulla and further investigation is going on.