Current Affairs
India
Vande Bharat Mission : Expatriation flight from Doha with 188 passengers lands at Trivandrum Intl Airport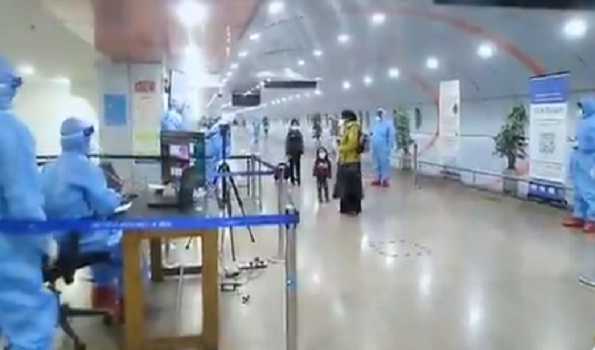 Thiruvananthapuram: As part of Vande Bharat Mission, an expatriation flight from Doha carrying 181 passengers landed at Trivandrum International Airport early on Wednesday.
The passengers, who returned in the flight, included 18 from Tamil Nadu and a Maharashtrian, landed at 0100 hrs. All of them underwent medical checkup at the Airport, sources said.
Meanwhile, a passenger who came into contact with a COVID-19 patient and a pregnant woman were shifted to the Government Hospital here.
The state-owned KSRTC buses were pressed into service for transporting the passengers to their home districts including Thiruvananthapuram, Kollam, Pathanamthitta and Alappuzha.