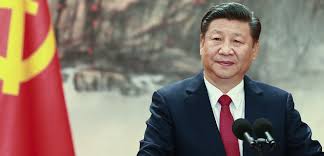 The face-off at Galwan Valley has taught China one simple truth about the new vibrant India. You kill our soldiers, we will kill your soldiers with equal viciousness.
China's biggest mistake is that it thinks it is powerful and India's biggest benefit is that China's underestimates India's real power.
China has built its entire strategy on India based on its Indian supporters in the political, bureaucratic and media circles. It spies to be truthful. Unfortunately for China that works to the advantage of India because it is not based on any real information or strategic input.
The intent of the Indian supporters of China is money and ability to control the narrative of India being a nation of no reckoning with stronger global nations like USA, China and Russia.
If you analyse the global media coverage over the face-off at Galwan Valley. It paints India as weak and its government as immature and irresponsible. Interestingly it focuses mostly on the death of the 20 Indian soldiers.
But the real truth that I learned speaking to my highly placed sources within the Indian Army and I am at liberty of sharing some bits is that this face-off actually showcases the iron resolve of the Indian Army to deal with enemies at the border with a free hand from the Indian government.
If China would not to have killed three of our Army officers including a Commanding Officer, then maybe they would not have lost 43 of their soldiers and many more of their soldiers would not have been injured. The Indian Army did not spare the Chinese troops. 
Our foreign minister Dr S Jaishankar has clearly spelt out the reason for the tension at Galwan Valley in Ladakh. China sought to erect a structure at our side of the LAC. China took pre-meditated and planned action that was directly responsible for the resulting violence and casualties. It reflected an intent to change the facts on ground in violation of all our agreements to not change the status quo.
Chinese Media in India claims Indian crossed the LAC. They based their stories on inputs from the foreign ministry in China. 
Most media in China have been reporting identical reading stories and focusing on China killing 20 Indian soldiers but China keeps quiet on the death and injuries of its soldiers. But that is not surprising because China does not like the caught with its pants taken down and their rear-ends whipped red. That's what the Indian Army did to them.
The Chinese propaganda machinery is working over time. China does not want to lose face. They want to paint India as the villain. They want to show the world that India violated the LAC guidelines at a time when China and India were deescalating flaring up tensions at the border.
China is a powerful nation but India is not exactly Pakistan – a nation with no spine. Pakistan needs China. India does not need China. 
There is this overhyped strength attributed to China that it has penetrated the Indian market and economy; taking aggressive stand against China would led to instability of the Indian economy and exit of large-scale investments off Chinese companies in India.
China is in the Indian market because India is a huge market and a progressive market. China will not pull out investments from India because to China its military power comes from its economic power. So they need the business in India. But India can inflect damage on China if it slowly starts boycotting Chinese services, products and funding into Indian government projects or corporate projects. 
India and Indian companies must not do business with a nation that is responsible for the death of our soldiers. And India is strong enough to take such an assertive stand because to most Indians our nation is above business. It would not matter to us even if we face a loss if we have to stand in solidarity with our army and our government; but China in particular its government will always put business first.
People are opining that India must not get into war with China because China has a more powerful army and India would loose. But history will teach you that it is never the power of an army or weapons or money power that win wars but strategy and valour of the soldiers who are willing to die for their nation taking more of the enemies soldiers with them.
India and China at this point of time must not enter into a war. Some foreign media were already terming the face-off as the start to World War -3.
War now is not advisable for both countries. It will drain the resources of India and China at a time when the global economy is facing a crisis. Both China and India can rise in this situation to become global powers in their own right without stepping on each others toes.
But if China provokes India. India must retaliate and I believe we will retaliate to any attack on our land and our armed forces.
While our soldiers fight on the border. We the citizens of India must do our bit – Support India, Reject China.
We need to cripple China through an economic surgical strike. I believe nationalistic Indians will slowly execute this plan over the next couple of months. China will start facing the repercussions for taking India and Indians lightly.
China thinks it is powerful. India knows it is powerful. 
Power is never spoken about, it is only exhibited at the opportune time and the Indian soldiers exhibited this raw power when it sent back 43 Chinese soldiers in a coffin. Such is the shame for China that it cannot even accept that 43 of its soldiers died and many more were injured.
My advice to the over-ambitious Chinese president Xi Jinping – No China, No Try! India is not a nation you can stomp over. India is rising like the sun, even the fire of the Dragon is not match for the radiance and power of the sun.
P.S. Also Mr Xi Jinping could you tell your Chinese hackers not to attempt to hack my news portal. GoaChronicle won't stop its exposing China. We will endeavour till China declared a rogue nation for it Wuhan Virus. You made it worse by attacking my country. And guess what India is with me. The name is Savio Rodrigues remember it.