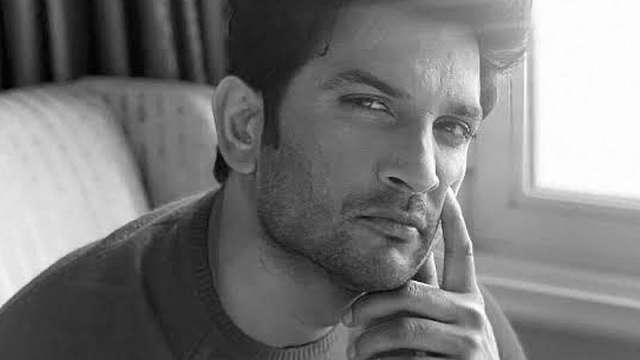 GoaChronicle.com speaks to former a bureaucrat of the Union Ministry of Home Affairs, RV Subramani on Bollywood, Cricket, Drugs, and Underworld nexus. The bureaucrat opens up a Pandora's box on the deep-rooted tentacles of the underworld in Bollywood, Cricket, and Politics which could be the cause behind Sushant Singh Rajput's death.
GoaChronicle: Bollywood, drugs, underworld. Your views on the glues to bind them?
RV Subramani: It is not today that links of Bollywood with drugs and underworld has come to light. It has been for there for decades. We have had cases of Bollywood stars and other small-time actors held in Dubai with drugs carrying or trafficking or whatever. In spite of stringent laws on this in UAE, these people get away.
There may be few reported cases but one that comes to mind is one Vijay Raaz. He was caught and later on came out of it scot-free. This was allegedly enabled by the Dawood Ibrahim connection and his close association with Abdul Rehman Bukatir from the Emir's family. What is salient here is that such a big intervention would not happen for a small starlet like Vijay Raaz. An intervention will happen only if Raaz was actually a front for some big name or a courier for the D Company.
You may recall the level of bonhomie Dawood had those days with Bukhatir which was evident during the cricket matches (fixed or contested don t know) held in the 90s. It is also well known that after 1993 D company had shifted base to Dubai. Vijay Raaz is not just one case. During those days there were many reported cases. More importantly, ISI is well known in the security and intelligence establishment that in South Asia and Gulf ISI is involved in drug trafficking and using the revenues to meet the demands of the Pakistani Generals and also fostering its unholy activities in India. I have quoted a report of DIA in my book also that 15 percent of funds of ISI used for subversive activities in India are coming from drug trafficking. Hence the linkages between drug money underworld and Bollywood is well established Bollywood is used both as a consumer and courier.
GC: Sandip Ssingh is the producer of Narendra Modi Biopic. Viveik Oberoi was a Director in Legend Global Studios? What are your views on this?
RVS: Indeed SSandip Singh is the producer of the film on a biopic on Narendra Modi. Vivek Oberoi was inducted as a Director for the period. Firstly as per available estimates, a biopic on Narendra Modi the film was made for a budget of Rs 8 crore and claimed a revenue between Rs. 20-25 Crore, Quite low in the context of the fact that this was the biopic on one of the most popular personalities, an individual whose life motivates people to dream, and also the fact that he is the Prime Minister of the Country. If Twitter following of the Honorable Prime Minister is taken as a barometer, then biopic on him would have grossed much higher revenue even if the exhibition was affected due to interference of the electoral process. Let us get it clear that it is not only the domestic distribution rights but also several components like international distribution rights, digital rights which add up to the revenue. Hence it is not very clear whether there were forces involved in underselling or killing this revenue. Was is a part of this or not is also known?
As regards inducting Vivek Oberai the lead star who played the role of PM, let may also flag that this  Legend Global was following this practice of inducting the lead star as their Director of the Company and later dumping them is found in some other earlier projects too. We all know that financing of most movies is very opaque and a lot of dirty money gets pumped into this both in the input side and revenue side.
This is one way of obfuscating the actual incoming money and outgoing revenue that is involved in a project. What is important is a question was the Directorship conferred on Vivek Oberai as against any investment or only for brand value? Since Vivek Oberoi resigned from Directorship is a give away that it was not against investment. Then was the inducted Director gullible not to know which money was being pumped into this project. See Companies recognizes Directors as key management personnel and vests liability on them for any shortcomings, infirmities happening during their tenure. Besides if he had received remuneration as Director of the Company in addition to his performance contract, I am sure that would be a part of his Income Tax Returns and that of the Balance Sheet. Hence it would be important to study this trend of a lead star becoming a Director in a production company and find out whether this practice is used as a vehicle for money laundering. I am sure ED will also flag this question if they interrogate SSandip Singh.
GC:3. Suraj Singh was at the mortuary with Rhea Chakraborty? Suraj Singh player an Assistant Directorial role in MS Dhoni – The Untold Story movie? Do you see cricket links in the connection to Bollywood, drugs and underworld?
RVS: The links of Bollywood with Cricket Stars, cricket bookies and the entire thing is the big web. Suraj Singh later became a Director and colleague on the Board of Dhoni Entertainment P Ltd Corporate Identification Number is (CIN) U74999JH2019PTC012470. That is one linkage of Bollywood producer with cricket. Besides, since the last decade, there have been few companies that have come to be established which are the binding media for Bollywood Cricket networking. These companies are manifestly established as Brand Management Companies and Talent Promotion Companies etc. Now,  to let us have two illustrations here. One is Kwan. Yesterday if I remember Salman Khan, later Ranvir has become co-owners of the Kwan as per news reports a few years back. We do not know what is the level of stakes in this company. But surely the revelations of about one of the Partner level employees of Kwan namely Jaya Saha about being involved in administering drugs to Sushant Singh Rajput is one give away. We need to ask the question of whether drug trafficking is getting corporatized. In the reply to the previous question, I had stopped short of concluding that money laundering getting corporatized just because it is to be established by investigation. But here a senior functionary of the Kwan involved in administering drugs is a bigger give away about drug trafficking getting corporatized,
Another Brand Promotion Company is Cornerstone. It is founded by one Bunty Sajdeh. His sister Seema Sachdev is married to Sohail Khan. His clients include big cricket stars as well as big Bollywood names. Further his cousin and reportedly the first employee of Cornerstone is Ritika Sajdeh is married to prominent Cricketer Rohit Sharma. I am not imputing anything. To the pointed question, I have stated certain relationships that are known in the public domain. Maybe and I wish these are bonafide relationship and pure coincidence. But these coincidences could also be engineered by setting catchments for those who are rising in prominence in cricket or film stardom. We have seen this happen in Rhea Chakraborty's relationship except that the story went wrong.
GC: Why would Mumbai police oblige Rhea Chakraborty and Suraj Singh to visit Sushant Singh's body in the morgue?
RVS: It was totally wrong on the part of Mumbai Police or the coroner inside the Morgue to have allowed Suraj Singh and Rhea Chakraborty inside the Morgue. Once the body is taken over by the police and handed over to the police, it is only the Doctor performing the Post Mortem to have total access. The Policeman posted there is only to ensure that no one is given access. Even he cannot in any way be in physical contact with the body. He may with the permission of the doctor allow one next of the kin for confirming the identity of the deceased body.
Hence it can be well concluded that the Mumbai Police Commissioner had been complicit in the whole investigation. More importantly, it has been shared with your paper about my own forecast based on a suggestion from corporate on how not to derail his appointment. This apart during his previous tenure in Thane also you may have read about Arbaaz Khan being investigated for some betting or match-fixing activities and being let off. The bookie against whom extortion cases were investigated was a close Dawood aide. Surely he would have drug trafficking, money laundering cases reports against him with other agencies. There is a Criminal and Crime Network System (CCTNS) introduced by P Chidambaram as Home Minister, was only to facilitate that once such a dreaded criminal is arrested other agencies get informed on auto mode. Hence had his arrest been mapped in the CCTNS sure ED, NCB, and many other agencies would have pounced on him. Hence it is my conjecture that since such close aide of Dawood simply got away with whatever charge without sounding an alert to other agencies leads to certain inferences about the proximity of the incumbent with the entire cabal.
GC:5. Does Sandip Ssingh have political connections across party lines to dictate to Mumbai Police and take charge of the Sushant death crisis?
RVS: It is established that Ssandip Singh did manage nay dictate the action by police in the immediate aftermath of Sushant's Death. Part of the possible answer to this can be related to my reply to the previous question. As regards, his proximity to politicians, it is highly possible. See he made the biopic on the Prime Minister. Surely he would have cultivated political persons. Devendra Phadnavis was there for the launch of the film. But there are two possibilities.
One is that the proximity was to a political group that was in alliance with PM's party at that time. Now there are on different sides. Certain elements from the investigation are pointing to a political leader's involvement in the crime and this leader is the kin of the political party which is estranged from the PM's party. At that time he was pursuing the agenda of that political coalition and now he is protecting the interest of this political group after estrangement.
The second possibility is that after the production of a biopic on PM, there were certain forces that got upset. The wanted him to do penance first by failing the movie at the box office. Later now executing this unholy agenda. There are
many Modi haters in the Bollywood and many of them have motivated agenda dictated by ISI. We know that the axis of Malaysia, Turkey, and Pakistan affixed by ISI psyops are anti-Modi and Anti India which is very conspicuous. I have been explaining in several fora about how Turkey is emerging as a ISI operational hub. When Shah Faisal was stopped from leaving the country he was traveling to Turkey. Further, now there are severe restrictions on international travel. The COVID-19 has further caused a sense of caution amongst the public at large especially when it comes to traveling more so traveling out of the country. IN the given circumstances for a top Bollywood star to travel to Turkey and meet the first lady of the state which in the current scenario is anti-India raises questions. These are dots as to whether all this is dictated by anti-India forces, Hence an interrogation of Sandip only will confirm what is the truth as to whether it was engineered by an estranged political group or it was an ISI driven agenda
GC: Why has CBI not detained Rhea and Sandip Ssingh?
RVS: On the issue of Sandip I have replied in my previous question. Rhea should also be arrested forthwith. We also need to understand many serious details through their interrogation, to ascertain whether the agenda runs deeper. Are there many more unholy things that may be unearthed. Should the CBI probe be escalated to NIA or multi-agency probe; to arrive at this decision we need to take both of them into custody and subjected to interrogation.