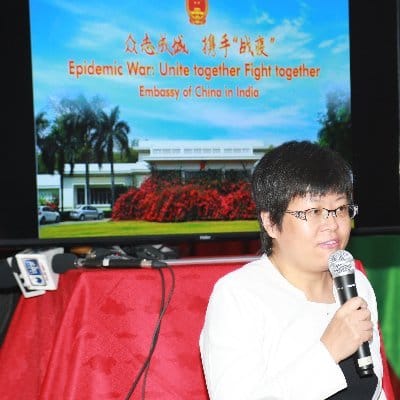 New Delhi: Taking a cue from its Foreign Ministry spokesperson Zhao Lijian, Embassy of China in India too mourns over the decision of the Indian government of banning 59 China-based Apps.
In a press note to the Indian media, Ji Rong, spokesperson for the Chinese Embassy in India, said, "The Chinese side is seriously concerned with and firmly opposed to such action. India's measure, selectively and discriminatorily aims at certain Chinese apps on ambiguous and far-fetched grounds, runs against fair and ransparent procedure requirements, abuses national security exceptions and suspects of violating WTO rules."
Rong further stated, "It also goes against the general trend of international trade and E-commerce, and is not conducive to consumer interests and the market competition in India."
The Ministry of Home Affairs has banned 59 Chinese apps in India. Popular apps Tik Tok, SHEIN, WeChat axed in India.
The MHA notification stated that the Ministry of Information Technology has received many complaints from various sources including several reports about misuse of some mobile apps available on Android and iOS platforms for stealing and surreptitiously transmitting users' data in an unauthorised manner to servers which have locations outside India. 
ChinaEmbassy