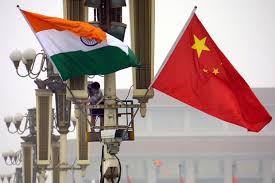 New Delhi: The Embassy of the Republic of China has issued a circular to its citizens stranded in India stating that China will operate evacuation services through special flights from June 2, 2020.
The stranded citizens who could avail of the evacuation services are international students, tourists and temporary business-visa holders among other who have been facing a hard time in India due to the coronavirus pandemic.
China has asked its citizens in India willing to return home to register by the morning of Mat 27, 2020.
As per the instructions in the circular for returning Chinese nationals, the airfare and the cost of quarantine will be borne by the passengers.
"According to India's anti-epidemic measures, it may not be possible to return to India within a short period of time after leaving India. It is recommended to carefully evaluate and make a careful decision," the Embassy circular advised.
The circular also issued a strong warning, ""Once a passenger who conceals his illness and contact history or finds that he has taken antipyretics and other inhibitory drugs during the quarantine inspection is found, he will be held liable for the crime of endangering public safety."