Reports
Close aid of NSA Doval became CBI Chief
CISF Director General Subodh Kumar Jaiswal is the new CBI Director appointed by a high-level panel meeting led by PM Modi.
Director-General CISF Subodh Kumar Jaiswal has been appointed the new chief of the Central Bureau of Investigation.

Jaiswal is a 1985-batch IPS officer of the Maharashtra cadre.

Read our complete report here: https://t.co/AuIfV8Sghe pic.twitter.com/nlI6kUcvL9

— Live Law (@LiveLawIndia) May 25, 2021
On Monday 24th May, a panel led by PM Modi had shortlisted three names by Tuesday out of 109 names sent by DopT on 11th May. The meeting comprised of Chief Justice NV Ramana and Opposition Leader Adhir Ranjan which took place at PM Modi's residence. Three names shortlisted by the committee were: SSB Director General Kumar Rajesh Chandra, Special secretary in the Home Ministry V S K Kaumudi, CISF Director General Subodh Kumar Jaiswal. The meeting lasted for an hour and a half. The criteria of appointing the next CBI Director was based on their integrity, seniority, and experience in investigating anti-corruption cases and would hold the CBI Directors' post for the next two years. According to reports while the discussions were on, CJI Ramana cited a Supreme Court judgment that said: "officers with six months left in the service should not be considered for police chief posts."

Congress leader Adhir Ranjan, accused the central government of having a casual approach in selecting the CBI Director, questioning the process of shortlisting and calling it superficial. Also alleged that it conflicts with the mandate of the selection committee. He further added that the power of shortlisting candidates lies with the committee and not with DoPT.
The post of CBI Director has been vacant since February. After the tenure of Rishi Kumar Shukla got over, Additional Director Praveen Sinha took charge as an interim Chief for looking after the affairs.
Know more about Subodh Kumar Jaiswal
Currently serving as the Chief of CISF (Central Industrial Security Force) Subodh Kumar Jaiswal is a 1985 IPS Officer from Maharashtra Cadre. He was the Mumbai Police Commissioner in 2018, was also part of the Anti-terrorism Squad, and held the position of the Director-General of Police, Maharashtra in 2019. He has also held central posts in the Intelligence Bureau and RAW (Research and Analysis Wing). Subodh Kumar Jaiswal was part of investigating the infamous Telgi scam which was handed over to CBI. Bhima-Koregaon case was also being investigated by the then DGP of Maharashtra Subodh Kumar Jaiswal.
The newly appointed CBI Director Subodh Kumar Jaiswal had also expressed his disappointment with the Uddhav Thackrey-led government. Reports suggest that over 50 senior police officers and several other junior officers were transferred without considering Jaiswal's opinion. Unhappy with the state the then DGP Jaiswal sought a 'no objection certificate' for a central deputation which was immediately given a go-ahead by Uddhav Thackrey. Jaiswal along with Rashmi Shukla (commissioner at the state intelligence dept) had also acknowledged and had recommended that the matter of transfer racket, should be brought under Uddhav Thackrey's notice.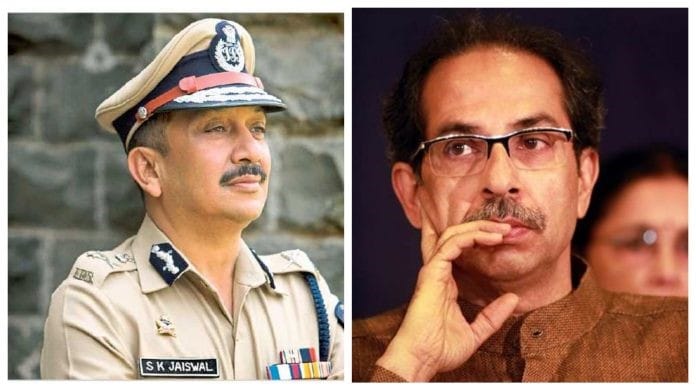 Fans of Sushant Singh Rajput and Disha Salian have been eagerly waiting for a new CBI Director to be appointed, finally, the long wait of 4 months is over.
It has been 9 months since CBI took over the Sushant Singh Rajput case ordered by the Supreme Court. There have been many speculations ever since the Murder of Sushant Singh Rajput and Disha Salian and SSRians are now waiting for the 302 charge-sheet to be filed as there were reports suggesting that the delay in filing of the charge sheet was due to the absence of a CBI Director. SSR warriors ran a tagline on Monday, 24th "New CBI Director 4 Sushant'' showing their support as well as letting the government and agencies know that they have an eye on them and how the investigation would be taking a turn. After the long wait and anticipation, the announcement of the New CBI Director was made late at night, finally, giving hope to SSRians.
Many praised and supported PM Modi's decision of appointing Subodh Kumar Jaiswal as the new CBI Director also requesting him to increase the pace of the Sushant Singh Rajput Case as a whole year would complete on 8th June for Disha Salian and 14th June for Sushant Singh Rajput.
New CBI Director 4 Sushant… We are expecting proper and unbiased investigation from you in SSR case.

— Moksha ~~SSRians~~ (@Mo73757414) May 24, 2021
We hope that after the appointment of
New CBI Director 4 Sushant
Our Sushant will get justice… Don't let us down…

— ☆Sulata Mukherjee☆ (@SulataMukherje1) May 24, 2021
He won't spare anyone…. If he didn't budge before then he won't in future also. We hope u Fastrack the investigation of #SSR AND #Disha.
As u had taken central deputation from Maharashtra for the right reasons we hope u deliver justice asap. @ips_nupurprasad https://t.co/7fPUooLzwZ

— Venki 🍁 (@Venki__209) May 25, 2021
DISCLAIMER: This article reflects author's view point. Goa Chronicle may or may not subscribe to views of the author