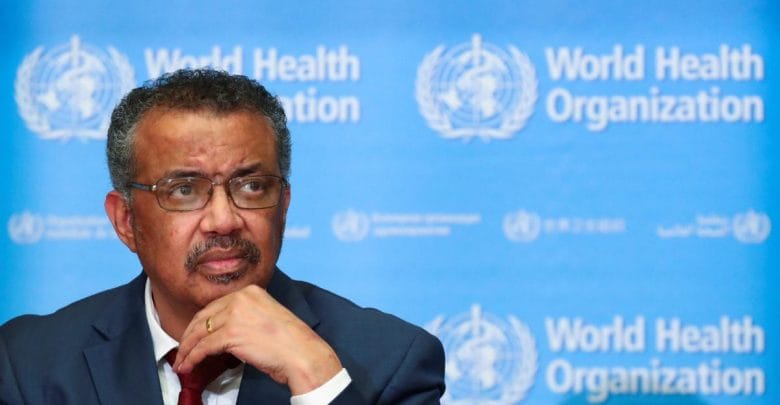 Panjim: The call from journalist and social activist Savio Rodrigues encouraging people of India to raise their voices on social media platform Twitter demanding arrest Dr Tedros Adhanom Ghebreyesus is growing louder.
#ArrestDrTedros is currently trending in India.
Savio Rodrigues is the Founder & Editor-in-Chief of GoaChronicle.com. The online new portal has been exposing the complicit role of Dr Tedros during the coronavirus pandemic due to his closeness with China. In fact, Rodrigues, opines that China backed Dr Tedros to the position of Director-General of the World Health Organisation (WHO) and Dr Tedros in turn was China's puppet in WHO
Rodrigues in his several informative articles has raised questions on the dereliction of duty and cover-up of China's questionable actions by the Director-General of (WHO).
Earlier today Rodrigues called for the people of India to unite and demand for the arrest of Dr Tedros, post the publishing of his article:
https://goachronicle.com/dr-tedros-must-be-arrested/
He took to social media platform Twitter stating:
https://twitter.com/PrinceArihan/status/1248922093464379392?s=20
Here are some of the Twitter messages demanding #ArrestDrTedros
https://twitter.com/ramanathanks/status/1248957073338978304?s=20
https://twitter.com/SomaliBhattach3/status/1248958159030386691?s=20
https://twitter.com/akagnihotri4956/status/1248930499021529089?s=20
https://twitter.com/nitinpurandare/status/1248922807506849792?s=20
Rodrigues opines : "The World Health Organisation under the leadership of its Director-General Dr Tedros Adhanom Ghebreyesus failed in its core responsibility to detect a health crisis and contain the spread of this contagious virus globally.
It instead chose to side with China – the nation from which the coronavirus originates and was the first epicentre of the virus. It is from Wuhan, China that the China Virus has spread globally to reportedly 180 countries.
We can go pontificating on different theories of the blame game. The political leaders can continue to play their own political games. Nothing will ever change the truth.
The truth is that this is a virus that has come out of a lab. The truth is that China had knowledge about its human-to-human transmission as early as December. The truth is that Dr Tedros relied on  the report of the Chinese Health Authorities in his statement on January 14, 2020, "No clear evidence of human-to-human transmission. The truth is that China has withdrawn the lockdown in Wuhan and city is back to normal business will the rest of the world is under lockdown.
But the most horrific truth is people are dying. They will continue to die. We have crossed 100,000 deaths but the count will not cease, it will only keep on increasing."
Whether Dr Tedros is arrested is a question that can only be in answered in time but what is important to state the noise to get him to step down from his post is certainly getting louder.