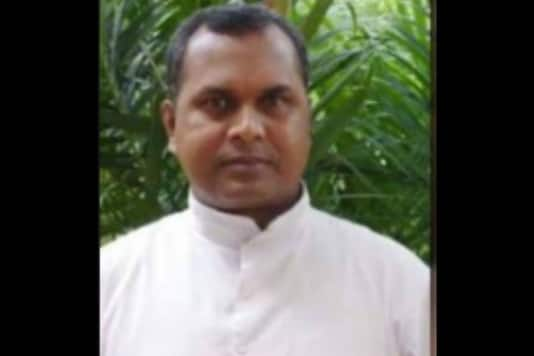 Kochi: Fr James Mangalaserry who was caught by vigilant parishioners with his cassock lifted fornicating with a married woman inside Church premises has been suspended as the Vicar ((Parish Priest) of the Catholic Church of Vellayamkudi of Kattappana in Idukki district.
"Mangalassery was suspended from his role as a Vicar on March 24, 2020," the Diocese said in a press release dated May 21 to the media.
Intimate photos of the Priest in comprising position with the woman went viral yesterday on social media after an online portal made public the photographs.
Reportedly the intimate pictures of fornication where on the mobile phone of the priest. The priest had given his mobile phone for repair. The mobile phone repair shop owner has denied that he leaked the pictures to media or online.
The woman is married and a mother of two, employed with one of the institutions in the parish in Vellayamkudi of Kattappana in Idukki district. GoaChronicle has learned that the woman may file a petition with the police with regards to the public leaks of the photograph.
Meanwhile, Kattappana Police said they are yet to receive any complaint from the priest or the woman.