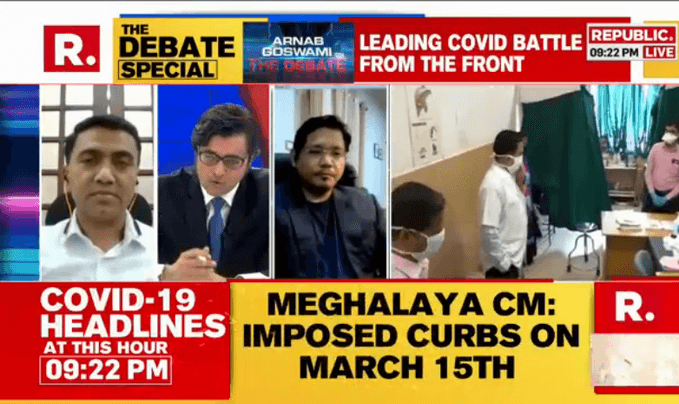 Panjim: The Chief Minister of Goa Dr Pramod Sawant is to request the Prime Minister of India Narendra Modi to extend the lockdown post May 3rd 2020.
Speaking to Republic TV Editor-in-Chief Arnab Goswami during the Special Debate today titled #CovidWinners, Dr Sawant, said, "We will request extending lockdown for more days after May 3 in our conference with PM Modi on April 27. We are very close to Maharashtra, Gujarat which have high cases."
During the coronavirus pandemic lockdown, Goa reported seven positive COVID-19 cases. As on April 25th 2020, it has no positive COVID-19 cases and  the state is COVID-19 free.