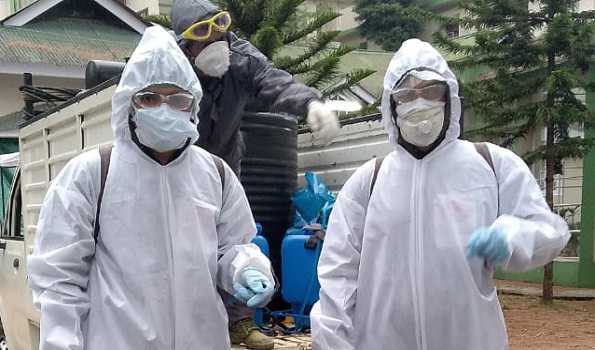 Panjim: The 'Green Zone' joy to the people of Goa has been cut-short with the Goa Medical College confirming that seven-patients who had tested positive for COVID-19 yesterday during the rapid-testing are indeed infected with the novel coronavirus.
Yesterday, seven COVID-19 positive patients were identified during the rapid testing done by Goa Health Officers. All seven people had arrived in Goa yesterday.
Of the seven, five members were of a family that came from Mumbai. Their driver too tested positive for COVID-19.
The seventh COVID-19 positive patient was a goods carrier driver. 
Patients include three males, two  females and a one-year-old child
Confirmatory test conducted at virology lab-GMC have revealed that they are infected with coronavirus and have been shifted to a dedicate COVID-19 hospital in Margao, South Goa.