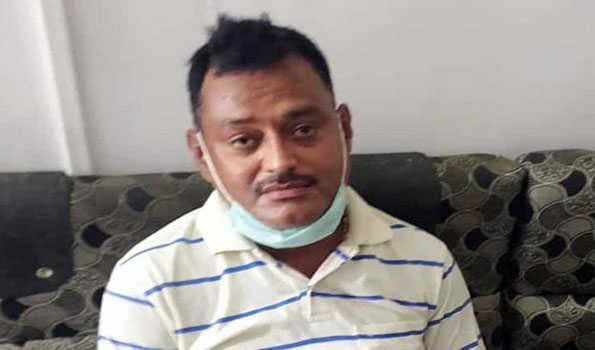 Lucknow: The Human Rights Commission has been petitioned by social activist Dr Nutan Thakur to investigate into the encounter killing of gangster Vikas Dubey by the Uttar Pradesh (UP) police on Friday. 
Dubey was arrested in Madhya Pradesh on Thursday and was on route to Kanpur in UP. He was arrested for killing 8 policeman. 
In her complaint, Dr Nutan Thakur said Vikas Dubey's act was extremely heinous but the way in which police has done illegal acts after that, they are also extremely condemnable. 
Police officials told GoaChronicle.com that the car in which Vikas Dubey was being taken overturned on the highway due to the rains and Dubey tried to escape. Some policemen and Dubey were injured. He was shot will trying to escape because he had grabbed a gun from an injured police officer and ran. The police officer chased after him and asked him to surrender but Dubey started firing at the police.
Dr Thakur also claimed that it has been alleged that Vikas's uncle Prem Prakash Pandey and Atul Dubey were killed in the village while they were allegedly present in the village due to not being a part of the incident. In a similar way, nobody is able to accept the fact that his aides Prabhat Mishra and Praveen Dubey and now Vikas Dubey himself were killed in the presence of heavy police force. There are several apparent loopholes in the police story. On the other hand, his house was razed without any order or the behaviour meted out towards his wife and children, was illegal and inappropriate.