Breaking News
Expose
India
Inaction by PMO on credible intelligence led to the safe passage of the terrorists of Mumbai 26/11: Former Bureaucrat RVS Mani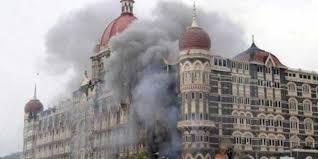 Mumbai: In continuance to our discussion with former bureaucrat RVS Mani post his shocking revelation in an interview with Savio Rodrigues, Founder & Editor-in-Chief, GoaChronicle.com that Congress and ISI (Pakistan Intelligence) were behind the Mumbai 26/11 terror attacks, we have now learned that inaction by the then Prime Minister's Office (PMO) on credible intelligence led to the safe passage of terrorists via a boat to execute the Mumbai 26/11 terror attacks.
RVS Mani in our discussion takes us through the entire ordeal. He was in the control room of the Ministry of Home Affairs dealing with the crisis of the terror attack in Mumbai.
According to RVS Mani, the Prime Minister Office had credible intelligence. The boat carrying the terrorists was spotted by naval authorities in Pakistani waters, the matter was escalated. Yet no action was taken.
RVS Mani also throws light on the well-planned strategy of Pakistan ISI that kept Indian delegates in Pakistan from the MHA – Internal Security Divsion busy in frivolities. The delegates arrived on November 25, 2008, and were to leave November 26, 2008, but instead, they left on November 27, 2008. Their stay was extended because their planned meeting schedule was altered and their meeting with the Pakistan Minister of Interior Rehman Malik was postponed to November 26, 2008, instead of November 25, 2008. The postponement of the meeting was agreed to by majority of the Indian delegates.
The former bureaucrat all throws light on the role of Congress leaders behind the Mumbai 26/11 terror attack and their attempt to raise a wolf cry on 'Hindu Terrorism'. He opined that if Ajmal Kasab was not caught by Tukaram Omble, then the attempt to create a 'Hindu Terror' plot would have succeeded.
RVS Mani did bring the details of his investigations and analysis to the notice of his seniors in the department after an attempt was made on his life in December 2008. However, then concerned senior officials and the minister transferred him from the Internal Security Department.
If the Prime Minister's Office had credible intelligence and looked the other way, it leads us to a moot question – why would the then PMO have taken no action on the credible intelligence. In December 2014, naval authorities thwarted a similar attempt by Pakistan ISI when a boat from Pakistani waters was entering Indian waters. The situation was neutralized and a terror attempt was foiled. In 2008, Pakistan ISI brought its terrorists through a boat from Pakistani waters to Indian waters. Naval authorities spotted the boat, escalated the matter to higher-ups in government but according to RVS Mani, there was 'no action'.
Here is the full video of our discussion. The truth is shocking.