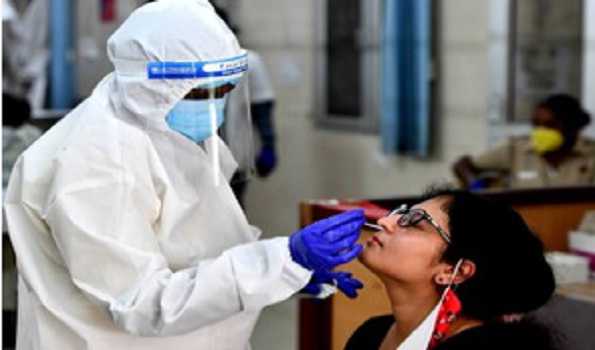 New Delhi: The northward climb of the coronavirus pandemic continues with India now being the third country to be infected with most number of COVID-19 cases globally.
India has crossed 7,00,724 positive COVID-19 cases mark and has surged ahead of Russia that is currently at 6,87,000 positive COVID-19 cases according to WorldOMeter data.
The recovery in India from COVID-19 is high at 425,568 cases while the active cases is at 255,442.
The number of deaths in India due to COVID-19 stands at 19714.
Maharashtra has crossed over 2,00,000 cases while Tamil Nadu has crossed 1,10,000 cases followed by Delhi nearing 1,00,000 cases.