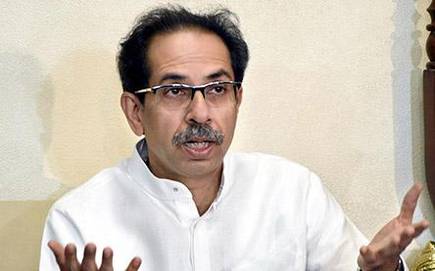 Mumbai: While India has touched 2,54,200 positive COVID-19 cases, Maharashtra – a state in India – has surpassed the official positive COVID-19 cases of China.
The impact of the coronavirus pandemic in Maharashtra has been daunting on the Maharashtra government that continues to fail in its efforts to contain the spread the COVID-19 across the state. Maharashtra reported over 85,000 positive COVID-19 cases till date according to COVID-19 India Tracker.
Mumbai, the financial capital of India is one of the regions in Maharashtra that has seen the viciousness of the coronavirus. 
China's official reported COVID-19 cases were 83,036 patients according to WorldOMeters.
While the government in Maharashtra led by the Shiv Sena leader Uddhav Thackeray as Chief Minister has been trying hard to contain the spread of the virus, it appears to be more concerned on the theatrics and public relations exercises than enforcing strict non-pharmaceuticals measures in the state.
The government has been working on media management over the last couple of weeks plugging stories that the curve has been flattening in Mumbai and Maharashtra but it appears to mere spin doctors tricks and not real doctors containment of the spread of the virus.
More importantly cities like Mumbai are failing the health infrastructure to deal with health crisis.