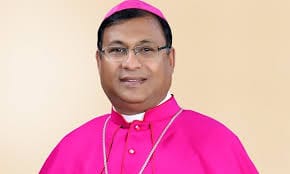 Mumbai: The Mysore Cyber Crime Police station has sent a notice Under Section 160 CrPC to Melwyn Fernandes -a senior member of the Association of Concerned Catholics (AOCC).
The AOCC has been at the forefront in exposing the corruption scandals of Bishop KA William of Mysore and Archbishop Peter Machado along with 37 priests from Karnataka.
Recently Former Justice of the Bombay High Court and Karnataka High Court Michael Saldanha extended support to AOCC and 37-priests in Karnataka who have taken on the fight to expose the corruption of Bishop KA William. Justice Saldanha alleged that Archbishop Peter Machado & Bishop KA William criminally misappropriated Rs 49.50 crores of Coorg Relief Fund.
The Mysore Cyber Crime has asked Melwyn Fernandes to be present for questioning within three-days of receipt of this notice.