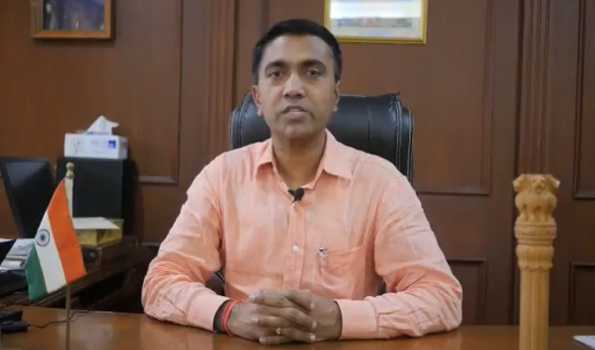 Panjim: The Chief Minister of Goa today told reporters in his daily media briefing today that no one should come on the road after 7pm.
"To maintain 'Green Zone' we must follow Lockdown 3.0 guidelines, no one should come on road after 7pm. Only vehicles carrying essential good will be allowed to ply on the roads after 7pm.
He further stated, "Two persons will be permitted on 2-wheeler and four persons permitted in 4-wheeler.  Rickshaw and taxi will be allowed to ply on the road."
While restaurants, street food carts, gyms, swimming pools, sports complexes, night clubs, spa & massage parlours will be closed, hair cutting saloons to be open, wine shops will be open till 6 pm.