Siddharth Pithani was arrested by the Narcotics Control Bureau on 26th May, in Hyderabad in connection with the Sushant Singh Rajput drug case. The news broke out on friday as he was arrested from Hyderabad two days back and was brought to Mumbai after he was presented in front of the court today, he has been sent on a remand of 5 days by the court.
An official press note by NCB Mumbai Cr 16/20 said:
In a follow up action in NCB Mumbai CR 16/20, a team of NCB Mumbai arrested one of the absconding accused Siddharth Pithani at Hyderabad on 26/05/2021. Earlier Notice u/s67 NDPS Act were served to accused Siddharth Pithani, but he did not join the investigation. NCB Mumbai gathered intelligence about the whereabouts of the said accused in Hyderabad, Telangana state. Accordingly, on 25/05/2021, a team from NCB Mumbai was deputed to Hyderabad in search of the accused who has been long absconding and fleeing from justice. The escort team of NCB, Mumbai was assisted by NCB, Sub Zonal Unit at Hyderabad. Accused Siddharth Pithani was apprehended and his statement was recorded and he was duly arrested under section 8 (c) r/w 20 (b) (ii) (a), 27, 28 and 29 r/w 27-A and 35 of NDPS ACT, 1985 and produced before the Hon'ble court in Hyderabad. The Hon'ble court granted his transit warrant, and the said accused has been brought to Mumbai. He was produced before Hon'ble court CMM court in Mumbai on 28.05.2021. The Hon'ble court was pleased to grant NCB custody till 1/06/2021. Further investigation is underway.

Source: Sameer Wankhede, IRS
Zonal Director, NCB, MZU
👇🏻Video of #SSR flatmate Siddharth Pithani arrested @narcoticsbureau pic.twitter.com/BWgcNjT0Mn

— Adv.Vivekanand Gupta 🇮🇳 (@vivekanandg) May 28, 2021
Siddharth Pithani has been grilled by the NCB as well as CBI in the past as well. The Narcotics Control Bureau had filed a charge sheet of 12,000 pages and around 50k pages of digital format against 33 accused including Rhea Chakroborty and after Pithani's arrest; the count has reached 35 accused. The charge sheet consists of statements of 200 witnesses.
Today, social media was on fire, filled with appreciation for Sameer Wankhede, Zonal Director of NCB, Mumbai for his brilliant work, and setting a definition of an Idol. This is not the first time when Sameer Wankhede has made the country proud. Sameer Wankhede's first posting was at the Mumbai airport as a Customs Officer, he is a 2008 Batch IRS Officer, he had stopped several of Bollywood entertainers in the airport while being in customs and did not allow them a free pass until they disclosed the goods they were carrying.
In the recent two years, Sameer Wankhede has done a seizure of drugs worth Rs 17,000 Crore. He was also posted in the Air Intelligence Unit (AIU) as the Deputy Commissioner, National Investigative Agency (NIA) as Additional SP, Directorate of Revenue Intelligence (DRI) Joint Commissioner.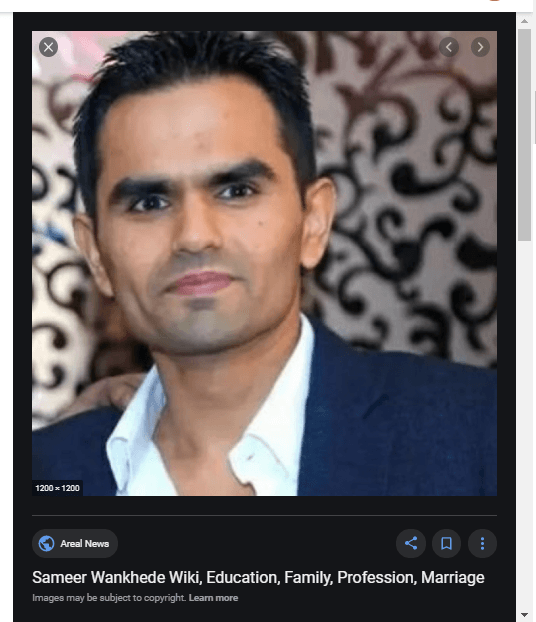 Mika Singh was also caught in 2013 by Sameer Wankhede at the Mumbai airport with foreign currency. He has also raided a malicious man called Anurag Kashyap, Vivek Oberoi, Ram Gopal Verma belonging to the Bollywood industry.
Fans of Sushant Singh Rajput also questioned the silence of CBI on both Disha and Sushant seeking an update from the premium agency. Many people, including myself, have called the CBI headquarters asking them to give us an update, have been asked to wait.
During the initial days when ED had registered a case in August, there were incriminating chats that had come out between rhea, her brother, and Sushant's staff.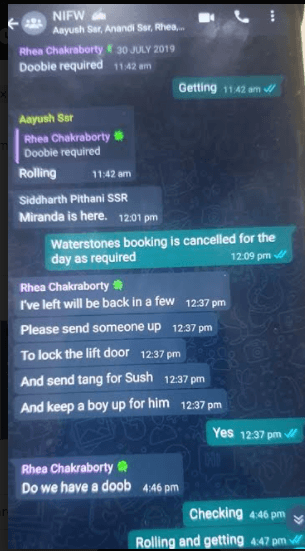 Just near the death anniversary of Sushant and Disha, the news of Pithani being nabbed by NCB has created a storm on Twitter, fans have been hailing the action by NCB and also demanded an update/action from the CBI, expecting them to file a charge sheet in the case soon.
It's a moment to reflect that this Pithani was living with Sushant and conspiring against him. A true hypocrite. Wish Sushant never had met him.
TRUSTING CBI CHIEF 4 SSR CASE https://t.co/6CXAtQueW2

— SD(#JusticeForSushantSinghRajput) (@anandi1232) May 28, 2021
Pithani flatmate of SSR got arrested today. So proud of Sameer Wankhade and his team. @narcoticsbureau looking forward for more clean up in the system. It is the turn of CBI to act fast now in SSR case& bring back the belief in the judiciary system
TRUSTING CBI CHIEF 4 SSR CASE

— diksha (@diksha24431935) May 28, 2021
Thank u for this news suhail Siddharth pithani finally arrested by @narcoticsbureau kudos to #Sameerwankhede sir and team. All those who were saying what are the agencies doing – pls do not loose hope- Agencies are at work. – TRUSTING CBI CHIEF 4 SSR CASE https://t.co/a8mys8UPoU

— Smita GLK Parikh – SSR🦋💫🔱🔱 (@smitaparikh2) May 28, 2021
The dubious character Pithani has been seen changing his statements over time and was among the four people who were present at the time of Sushant's murder. However, it is widely suspected that Sushant Singh Rajput was murdered on 13th June late at night and not in the morning of 14th June 2020. Pithani while speaking to Arnab Goswami on Republic Tv ran away in the middle of the interview refusing to answer questions about Sushant Singh Rajput and Disha Salian. Siddharth Pithani had gotten engaged recently and took to his social media, where he shared his pictures with his fiancé.
Few other entertainers like Rashmi Desai and Ankita Lokhande seemed to have divulged from talking about Disha Salian in specific. Rashmi Desai, Ankita Lokhande, Rohan Rai, and few others have a tight group which can be seen from their pictures as well.
Rashmi Desai, questioned by Republic TV:
Ankita lokhande, when asked by Arnab Goswami "if she knew Disha Salian?'' she refused outright on National Television.
Watch the interview here:
(time-stamp: 36:58)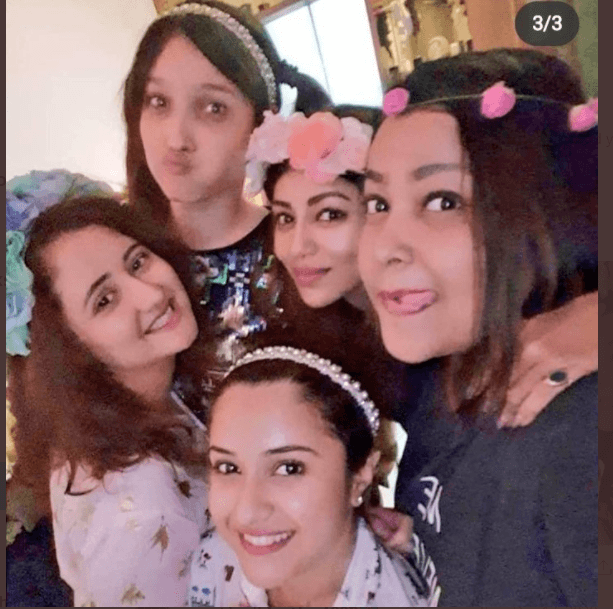 DISCLAIMER: This article reflects author's view point. Goa Chronicle may or may not subscribe to views of the author