There are dozens of lawsuits pending against Syngenta alleging the company's paraquat products cause Parkinson's Disease.
The Hoffman case also names Chevron Phillips Chemical Co. and Growmark Inc. as defendants. Chevron distributed and sold Gramoxone paraquat products in the United States in an agreement with a Syngenta predecessor called Imperial Chemical Industries (ICI), which introduced paraquat-based Gramoxone in 1962. Under a license agreement, Chevron had the right to manufacture, use, and sell paraquat formulations in the U.S.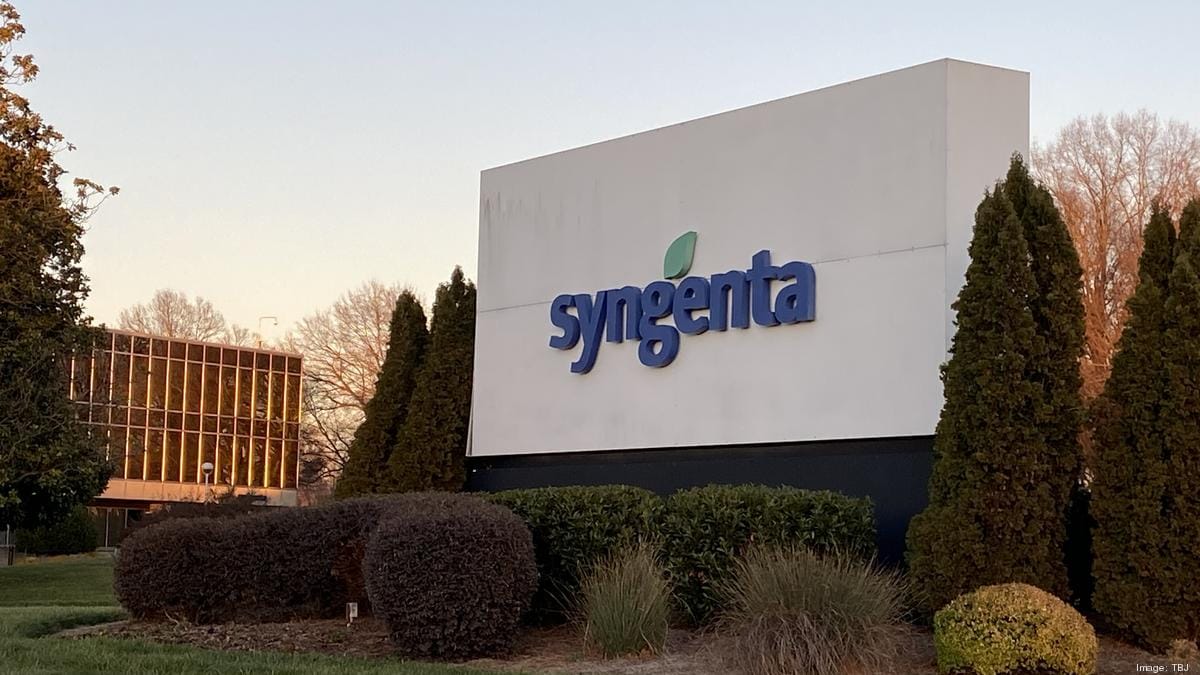 The IUF, Pesticide Action Network, and the Berne Declaration have been asking governments for a global ban on paraquat and also calling on the industry to stop the production and sale of this highly hazardous pesticide.
A study was conducted by the Pesticide Action Network on India in 2015. The report revealed that:
Significant variations between the crops on which the use of paraquat dichloride is approved by the Central Insecticide Board and Registration Committee (CIBRC) and the crops recommended by State Agriculture Departments or Agriculture Universities as well as commodity boards.
Paraquat dichloride is being used for 25 crops in India, whereas it is approved for use in only nine crops by the Central Insecticide Board and Registration Committee. This is in violation of the Indian Insecticides Act.
The manufacturers have recommended the use of paraquat for crops other than those approved by the CIBRC. This is clearly illegal and a violation of the Indian Insecticides Act by the manufacturers. CIBRC should take action against manufacturers and ensure the immediate cessation of these illegal recommendations.
Often farmers and workers do not read or understand the label on the paraquat container and instruction leaflet properly. They normally follow the oral instructions of dealers and retailers and their field staff.
In villages, retailers sell paraquat in plastic carry bags and refill bottles. Again this is a violation of the Insecticides Act and an illegal activity and a gross failure of regulation.
The majority of the farmers and workers are not trained in the use of paraquat, do not have access to information about the use of paraquat dichloride, are not aware of appropriate safety instructions, and do not use personal protective equipments. Paraquat is mixed with some other old dangerous herbicides, such as 2,4-D, and additives such as kerosene, shampoo, salt, and fertilizers.
The use of paraquat dichloride is causing immense harm to farmers and agriculture workers, which are not documented as we do not have systems in place to do so. The data collected shows that farmers and farmworkers are suffering adverse health impacts due to exposure to paraquat.
In addition, secondary literature shows that paraquat has been used for suicides in various parts of the country and has a high mortality rate.
The conditions of use of paraquat in India violate the International Code of Conduct on Pesticide Management. Also, other conventions are violated, such as the Chemicals Convention, 1990, and the Safety and Health in Agriculture Convention, 2001.
Joint-paraquat-study-India_0

Last year, the VIMSAR, a major public healthcare centre for western Odisha and parts of Chhattisgarh and Jharkhand, had registered 157 deaths, mostly of farmers, since September 2017. The reason behind these deaths is the consumption of Paraquat — a herbicide used in agricultural fields. The tragedy stirred the conscience of young doctors, forcing them into the role of medical activists.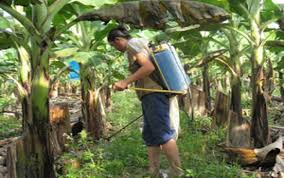 The doctors told media that between September and December 2017, as many as 32 persons were admitted with Paraquat poisoning to VIMSAR. Of them, 31 did not survive, and one patient left against medical advice. From January to December 2018, 64 patients with Paraquat poisoning came to the hospital. Of them, 59 died, one survived and four left the hospital. From January to August 2019, 53 persons were admitted with Paraquat poisoning; the doctors could not save 50 of them, while relatives shifted three patients to other hospitals. From September 2019 till date only 24 patients with Paraquat poisoning have been admitted to VIMSAR. Of them, 17 died while six have left with the advice of doctors, and one person died outside VIMSAR.
Cases of Paraquat Poisioning in India have been reported in Andhra Pradesh, Rajasthan, West Bengal in the last couple of years.
Paraquat is yet to be listed in the prior informed consent (PIC) of Rotterdam Convention, which is an international treaty on import/export of hazardous chemicals signed in 1998. India is party to the convention, which has 161 parties.
Several scientific studies have linked paraquat to Parkinson's, including a large study of U.S. farmers jointly overseen by multiple U.S. government agencies.  Farmers use paraquat in the production of many crops, including corn, soy and cotton. The Agricultural Health Study (AHS) said it found that "exposure to agricultural pesticides may increase a person's risk of developing Parkinson's disease." In 2011, AHS researchers reported that "participants who used paraquat or rotenone were twice as likely to develop Parkinson's disease as people who didn't use these chemicals."
ehp.1002839

Besides the links between paraquat and Parkinson's, paraquat is also known to be an extremely acutely toxic chemical that can quickly kill people who ingest very small amounts. In Europe, the sale of paraquat has been banned since 2007.
Around 48 countries have already banned the sale of the herbicide. In India is  also been banned in the states of Kerala and Tamil Nadu.
As part of discovery in the Parkinson's litigation in the US, lawyers have obtained internal records from Syngenta and its predecessor corporate entities dating back to the 1960s. Many of these documents are sealed, but some have started to come to light.
Those unsealed discovery documents, which include copies of letters, minutes of meetings, study summaries, and emails that GoaChronicle have obtained from US Right to Know organisation.
The Paraquat Poisioning concern has been raised by the former junior scientist Jon Heylings of Imperial Chemical Industries (ICI), which then became Syngenta, which is a subsidiary of ChemChina, China's national chemical company. The fight has been a 30-long years fight for saving lives:
2019.06.06-JRH-Heylings-to-French-re-emetic-and-att-Heylings-Response-on-the-Syngenta-Emetic-June-2019-HEYLINGS-0000000068_Redacted-1

Heylings in a media report stated, that Paraquat was about to be banned in the 1970s because of the number of people who had died agonizing deaths from ingesting it. By claiming that the emetic would make paraquat safer to use they managed to keep paraquat on the market.
The interesting bit is today, all Syngenta paraquat-containing products include an emetic called "PP796."  Liquid paraquat-containing formulations from Syngenta also include a stenching agent to produce a foul odor, and a blue dye to differentiate the dark-colored herbicide from tea or cola or other beverages. It hoped to persuade regulators across the world that the new formulation is a major advance in our attempts to overcome the paraquat poisoning problem. But PP796 wasn't particularly effective in preventing people from dying.
But interestingly China has ban the sale of paraquat in China, even though Syngenta is a ChemChina subsidiary:
On 25th September, 2020, the Chinese Ministry of Agriculture and Rural Affairs issued a notice on the strengthened regulations related to paraquat-related businesses. The notice stipulates that only paraquat manufacturers with a paraquat technical concentrate production license and pesticide registration for overseas sales are allowed to produce paraquat. According to Announcement No. 269 issued by the ministry in this June, paraquat produced by paraquat technical concentrate manufacturers can only be exported and cannot be sold in China.
According to the notice, before 1st November, 2020, the ministry will check the production qualifications and conditions of paraquat technical concentrate manufacturers. If a manufacturer does not have a production license, its paraquat technical and formulation registration certificate for overseas trade will be revoked.
The production license of manufacturers that are no longer eligible to produce or have no intention of continuing production will also be revoked. If manufacturers have a production license for paraquat technical but are no longer eligible to produce the chemical are still continuing production, they will be ordered to make the corrective measures within a given time limit, and failure to complete their correction after the due date or if eligibility conditions still cannot be fulfilled will lead to their production license for paraquat technical concentrate being revoked.
By 15th November, 2020, provincial agricultural administrations governing existing manufacturers with a pesticide registration certificate to produce paraquat for export purposes will report, to the Ministry of Agriculture and Rural Affairs, the results of their status monitoring of paraquat technical concentrate production licenses.
Paraquat is very toxic to human beings and there is no specific antidot, with mortality rates from oral poisoning being extremely high. Paraquat has been banned or restricted in more than 20 countries. Since 1st July, 2014, China cancelled the registration and granting of production licenses for paraquat AS, having also stopped production. However, the production of paraquat AS is allowed exclusively for export purposes. On 1st July, 2016, the sale and use of paraquat AS in China was banned."
Syngenta dismisses all claims in numerous global media reports over the allegations. The Paraquat poisoning is a serious issue that the Indian government must look into and take cognisance.