"The Holocaust manifested the veneer of civilization so thin and fragile that repetition was possible," Sam Kaltman, a survivor of the Jewish Holocaust. 
As I walked around Yad Vashem Holocaust Memorial in Jerusalem on the Holocaust Remembrance Day Yom Hashoah, I am deeply pained seeing the depravity and degeneracy of human nature; I could not help but think about the brutal truth; that there will be a time soon when the Jewish people will have no survivors to tell firsthand their accounts of the horrors they witnessed and underwent during the holocaust.
According to a survey conducted by the Claims Conference in 2020, two-thirds of American millennials and Gen Z do not know what Auschwitz is, and 11 percent of respondents believe that Jews caused the Holocaust.
"For evil to flourish, it only requires good men to do nothing." – Simon Wiesenthal
Adolf Hitler hated the Jews. But he did not invent the hatred of Jews. He merely capitalized on antisemitic ideas that had been around for a long time. Some people were motivated by antisemitism.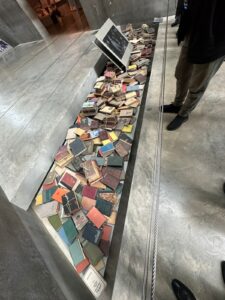 As early as the Middle Ages, religious hatred led to anti-Jewish legislation, expulsions, and violence. In much of Europe, government policies, customs, and laws segregated Jews from the rest of the population. They were only allowed to perform specific jobs and were prohibited from owning land. In the century prior to the Holocaust, life for Jews improved in many parts of Europe, but these prejudices remained.
His political manifesto 'Mein Kampf' explained his hatred. But the hate was deeper than just political or cultural assertion. Hitler believed that Germans were racially superior. He also believed that the Jews were a threat to the German racial community.
After World War I, Adolf Hitler blamed Jews for Germany's defeat. He claimed that German Jews, a small minority of Germany's population, had "stabbed Germany in the back."
Hitler unleashed a systematic, state-sponsored, persecution and murder of six million Jews between 1933 and 1945 across Europe and North Africa. The height of the persecution and murder occurred during World War II. By the end of the war in 1945, Hitler through the Nazis had murdered nearly two out of every three European Jews.
"They brought us into Auschwitz. I could see the chimneys burning, smell the smoke. I did not think about it. They gave us tattoos: 33076. I did not have a name anymore; just a number," Sara Polonski Zuchowiki. a local survivor. 
Hitler wanted the world to look at the Jews as he looked at them. The ideas about race and the claimed inferiority of the Jews were taught in schools. Hitler was incepting hate for the Jewish people at the school level.
Hitler was a strong and popular leader. He blamed Jews for all of Germany's problems. The Nazi regime economically, politically, and socially marginalized the Jewish community.
By 1935, Jews were stripped of their German citizenship. In 1938, Jewish men began to be arrested and sent to concentration camps just for being Jewish. German authorities rounded up Jews and forced many of them into ghettos. In 1941, Nazi Germany and its collaborators began to systematically murder European Jews. The Nazis referred to this plan as the 'Final Solution'.
"They said separate children, men, women, and older people. Me and my sister were separated with the young ones. I had my little sister in my arms, and one of the SS came over and picked up my little sister and gave her to my stepmother. He pushed me to the other side," Bella Benozio Ouziel, a local survivor.
Jews were killed on sight—entire villages were rounded up and shot, or murdered in the killing centers. In other areas, Jews were forced to labor for the German war effort until they died of overwork or starvation.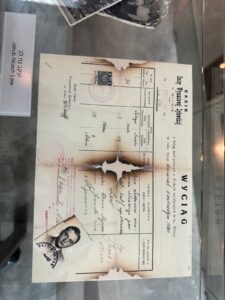 Some people recognized that they could personally benefit from the persecution and murder of Jews. They acquired the property or homes of Jews who were deported and murdered. Some took over the businesses of Jews forced to emigrate or sent to concentration camps. Other people found jobs in the Nazi regime. These jobs gave them money, political power, and influence. In countries that Germany invaded, many collaborators saw the benefit of assisting their new leaders. They chose to denounce their Jewish neighbors.
There is no doubt that Hitler's propaganda demonized the Jews but the German people were not brainwashed, nor were any of the Nazis' collaborators. In countries across Europe, tens of thousands of ordinary people actively collaborated with German perpetrators of the Holocaust, each for their own reasons. Many more supported or tolerated the crimes. Millions of ordinary people witnessed the crimes of the Holocaust—in the countryside and city squares, in stores and schools, in homes and workplaces.  The painful truth is that people who were not Nazis remained silent when horrors were unleashed on the Jews.
"You kill yourself when you hate. It's the worst disease in the world." – William Schiff
Hitler was evil. But his evil intent persisted because other people in society were equally evil in their silent observance of the oppression unleashed on the Jewish people. 6 million Jews were murdered because people with a powerful political leader believed in 'anti-semitism' and thought that 'Jews' were a threat to the Germans. The Nazis saw Jews as the source of all evil: disease, social injustice, cultural decline, capitalism, and communism.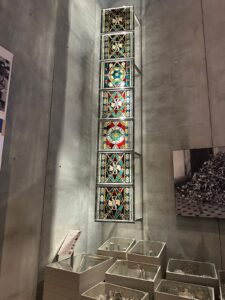 UN Secretary-General António Guterres' remarks at the exhibition "Yad Vashem Book of Names" in New York: Among the first actions the Nazis took in their campaign of discrimination, exclusion, and ultimately annihilation of European Jews was to target names.
In the 1930s, German Jews were forced to adopt an additional name:  For men it was "Israel", for women "Sarah".  And when a prisoner arrived in Auschwitz, their name was erased and replaced with a number burnt on the forearm.
First robbed of their names, then of their lives.  No cemeteries, no headstones, no traces remain.  The 6 million Jewish children, men, and women are lost forever.  But their memory — and their names — shall never be forgotten.
I stopped at the exhibit comprising of shoes belonging to Holocaust victims. I noticed a shoe of a child. It was depressed for a few minutes as I tried to picture the child led to her death. I fail to understand the reasons that turn a human into a demon. The hate the Nazis had for the Jews is not just hate but a diabolic deep-rooted repungance. In their eyes, Jews did not have the right to exist in this world.
Sadly, the world slept while the Jews wept tears of blood.
I am reminded of the words of Elie Wiesel: "I swore never to be silent whenever and wherever human beings endure suffering and humiliation. We must always take sides. Neutrality helps the oppressor, never the victim."