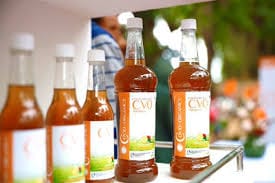 Madagascar: While the World Health Organisation (WHO) has kept silent on Ayurveda treatment for COVID-19 it is in touch with Madagascar to study its herbal drink to treat COVID-19.
The herbal drink promoted by Madagascar is reportedly claimed to cure COVID-19 patients. President Andry Rajoelina is on record to have said the mixture is a remedy that can prevent and cure coronavirus.
"We are in touch with the government of Madagascar," Matshidiso Moeti, regional director of WHO office in Africa, told a media briefing.
"We have offered to support the design of a study to look into this product [Covid Organics]. We are in discussion to sort out the way forward," Moeti asserted. 
So far the WHO does not have any data related to the efficiency of the CVO. She said the WHO director-general will also speak with Madagascar president, Moeti further revealed.
WHO's stand comes after President Andry Rajoelina lambasted the WHO for not endorsing COVID Organics (CVO.)
The CVO has been developed by the Malagasy Institute of Applied Research. Madagascar has shipped the drug to several African countries.
"WHO has been working in the traditional medicine sector. We work very hard to facilitate collaboration and to incorporate traditional medicine into national health system. We are not discouraging the product but we would like for it to be tried out. So when we are (making it broadly available), it's based on some evidence," Moeti expressed.