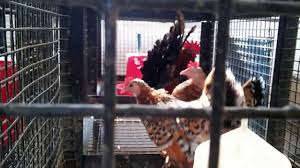 Panjim: After advising people in Goa early this week to not consume chicken owing to the bird-flu scare, Chief Minister of Goa Dr Pramod Sawant has no declared that chickens produced in Goa is safe for consumption.
Chief Minister also elucidated that the Veterinary Director has been asked submit report on chicken. He will coordinate with neighbouring states and Central Ministry while preparing the report.
Earlier this week, Dr Sawant had stated,  "Goa Government has banned the import of chicken due to bird flu. It is earnest advice to people that they should not consume chicken."
The world is currently battling the coronavirus pandemic. Reports of cases of bird-flu too have being doing the rounds globally.