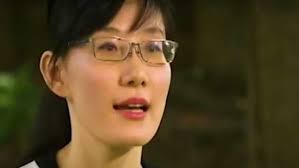 New Delhi: Dr Li-Meng Yan, a virologist and immunologist at the Hong Kong School of Public Health has accused China of covering up the coronavirus pandemic stating that China CDC was aware of the human-to-human transmission capability of COVID-19. She has also accused WHO Advisor Professor Malik Peiris of being aware but doing nothing about it.
Yan told Fox News in an exclusive interview that she believes the Chinese government knew about the novel coronavirus well before it claimed it did. She says her supervisors, renowned as some of the top experts in the field, also ignored research she was doing at the onset of the pandemic that she believes could have saved lives.
She adds that they likely had an obligation to tell the world, given their status as a World Health Organisation reference laboratory specialising in influenza viruses and pandemics, especially as the virus began spreading in the early days of 2020.
Yan, now in hiding, claims the government in the country where she was born is trying to shred her reputation and accuses government goons of choreographing a cyber-attack against her in hopes of keeping her quiet.
Yan's story weaves an extraordinary claim about cover-ups at the highest levels of government and seemingly exposes the obsessive compulsion of President Xi Jinping and his Communist Party to control the coronavirus narrative: what China knew, when it knew it and what edited information it peddled to the rest of the world.
Yan, who says she was one of the first scientists in the world to study the novel coronavirus, was allegedly asked by her supervisor at the University/WHO reference lab, Dr. Leo Poon, in 2019 to look into the odd cluster of SARS-like cases coming out of mainland China at the end of December 2019.
Yan said she and her colleagues across China discussed the peculiar virus but that she soon noted a sharp shift in tone.
Doctors and researchers who had been openly discussing the virus suddenly clammed up. Those from the city of Wuhan–which later would become the hub of the outbreak–went silent and others were warned not to ask them details.
The doctors said, ominously, "We can't talk about it, but we need to wear masks,'" Yan said.
"The China government refused to let overseas experts, including ones in Hong Kong, do research in China," she said. "So I turned to my friends to get more information."
Yan had an extensive network of professional contacts in various medical facilities in mainland China, having grown up and completed much of her studies there. She says that is the precise reason she was asked to conduct this kind of research, especially at a time when she says her team knew they weren't getting the whole truth from the government.
One friend, a scientist at the Center for Disease Control and Prevention in China, had first-hand knowledge of the cases and purportedly told Yan on Dec. 31 about human-to-human transmission well before China or the WHO admitted such spread was possible.
She also claims the co-director of a WHO-affiliated Professor Make Peiris knew but didn't do anything about it.
Peiris also did not respond to requests for comment. The WHO website lists Peiris as an "adviser" on the WHO International Health Regulations Emergency Committee for Pneumonia due to the Novel Coronavirus 2019-nCoV.
Yan was frustrated, but not surprised she told Fox News, "I already know that would happen because I know the corruption among this kind of international organization like the WHO to China government, and to China Communist Party," she said. "So basically… I accept it but I don't want this misleading information to spread to the world."
The WHO and China have vehemently denied claims of a coronavirus cover-up.
The WHO has also denied that Yan, Poon or Peiris ever worked directly for the organization.
"Professor Malik Peiris is an infectious disease expert who has been on WHO missions and expert groups – as are many people eminent in their fields," WHO spokeswoman Margaret Ann Harris said in an email. "That does not make him a WHO staff member, nor does he represent WHO."
Yan is currently in the US after escaping from Hong Kong.
The Chinese Embassy in the United States told Fox News they don't know who Yan is and maintain China has handled the pandemic heroically.
"We have never heard of this person," the emailed statement read. "The Chinese government has responded swiftly and effectively to COVID-19 since its outbreak. All its efforts have been clearly documented in the white paper "Fighting COVID-19: China in Action" with full transparency. Facts tell all."
The WHO has also continued to deny any wrongdoing during the earliest days of the virus. The medical arm of the United Nations has been taken to task recently by scientists challenging its official view of how the virus spreads. The WHO has also altered the coronavirus timeline on its website, now saying it got information about the virus from WHO scientists and not the Beijing authorities–as it has claimed for more than six months.