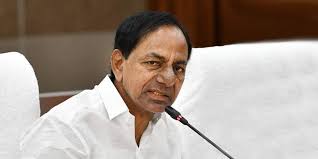 Hyderabad: The Federation of Telugu Churches (FTC) an apex body of Bishops & Church-heads in Andhra Pradesh and Telangana on Monday urged Telangana Chief Minister K Chandrashekar Rao to construct a Church building along with Temple and Mosque in the new Secretariat complex.
In a letter addressed to the Chief Minister, a copy of which was released to media here, FTC Executive Secretaries Fr Dr. Anthoniraj Thumma & Mr B Danam IAS (Retd) said the FTC is immensely grateful to you for your kind efforts in safeguarding secularism in the new state and for treating all religions equally by celebrating their festivals officially at the state and district levels.
We are thankful to you in a special way for assuring the safety and security of Christian Community and for assisting us to meet its needs and requirements by allotting the land for Christian Burial Grounds in GMHC area. We now approach you with a special request for a Construction of a Church building in the new Secretariat complex of Telangana along with the construction of a Temple and a Mosque, they said.
As you may be aware, even from the beginning of the old Secretariat, Christian worship service was held there. Every Wednesday during the lunch break (1300 to 1400 hours) Christian prayers were offered at first in the Association Hall of K Block. Later in 2007, late Chief Minister Dr Y S Rajasekhara Reddy inaugurated the Church Hall in the large shed opposite the L Block, where church services were being offered till recently.
A sizeable number of Christians and people of other religions participate in these prayer meetings. There is a long pending request with the Government for allotment of land in the Secretariat for a church.Now that all these blocks are being demolished, we appeal to you to get a Church building constructed along with the construction of a Temple and a Mosque which you have promised.
This gesture will go a long way to prove the secular credentials of TRS government and your personal secular convictions which you have credibly vindicated in the last six years of your able leadership, the FTC Executive Secretaries said in the letter.