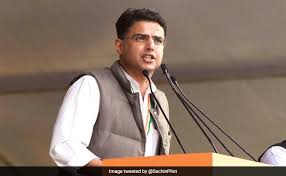 New Delhi: Deputy Chief Minister of Rajasthan from the Congress party Sachin Pilot is all set to join the Bharatiya Janata Party (BJP).
Pilot considered to be one of the most promising young faces of the Congress party whose family has been a part of the Congress for decades follows Jyotiaditya Scindia yet another Congress loyalist who left the Congress and joined BJP recently.
Pilot claims that he has the support of 30 Members of Legislative Assembly of Rajasthan and that Congress will be reduced to a minority in the state government.