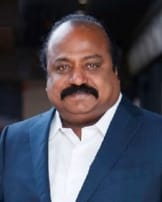 On October 3, 2019 Xavier Britto's XB Film Creator kick-started an untitled Joseph Vijay project with a formal Pooja ceremony with the star cast consisting of some popular names of the Tamil film industry.
On October 13, 2019 some media reports in Tamil Nadu reported that Joseph Vijay was not happy with Xavier Britto (Actor Joseph Vijay's uncle) continuing as the Producer and had asked him to step aside. While this news was reported widely by a section of the media, XB Film Creators denied it as rumours.
In a tweet on social media platform Twitter, XB Film Creators stated, "We kindly request you not to spread such negative news which is not true. Shooting is going well as planned and we are nearing the completion of the first schedule.
Intriguingly on December 31, 2019, it was officially announced that Joseph Vijay's close associates Lalit Kumar and Jagadish Palanisamy have bee made co-producers of the film and will be in-charge of the project.
On February 5, 2020, while filming in the mining area – Nevyeli Lignite Corporation (NLC), the Investigate Wing of the Income Tax Department went to NLC India Ltd campus in Cuddalore District. Tamil actor Jospeh Vijay was questioned by officers of the Income Tax Department  in connection with an alleged tax evasion case linked to AGS Cinemas. 
By issuing a warrant, the officials explained to Joseph Vijay that he had to accompany them and assist with the ongoing search operation at their Chennai home, as provided for Under Article 132 of the Income Tax Act 1961.
On March 10, 2020, IT Department raided the residence and office of Lalith Kumar, close associate of Joseph Vijay.
In the IT raids conducted across Chennai and Madurai, in which actor Joseph Vijay was questioned; IT Department told the media that it seized unaccounted cash worth Rs 77 crore from 38 locations in Chennai and Madurai allegedly linked to a prominent financier cum producer Anbu Chezhiyan, the Tamil superstar Vijay and the production house AGS Group.
IT Department summons were also issued to Xavier Britto to appear for an investigation. He was the Producer of the Actor Joseph Vijay's new movie 'Master'. Interestingly, IT Department told GoaChronicle.com that Xavier Britto has submitted a written affidavit to the IT Department stating that he had nothing to do with the ongoing movie project – Master and was seeking a relief.
During the raids, Xavier Britto denies in a written affidavit to the IT Department about having any role to play in the movie 'Master'.  Yet in a recent interview with Vikatan, Xavier Britto positions himself once again as the Producer of the movie 'Master' and confirms that the Joseph Vijay movie 'Master' will only release in theatres and not on any OTT platforms.
He also further clarified that he is not Vijay's Benami. "I produced Vijay's Rasigan and Sendhoorapandi in the past. Recently, I faced a loss after getting into the futsal business. Knowing my situation, Vijay came forward and provided an opportunity to produce his new film Master."
Xavier Britto lies to the IT Department about his links to the movie 'Master'. He further lies stating that he faced tremendous loses due to Futsal and states that he is not actor Joseph Vijay's 'Benami'. Leading to the most obvious question, if he faced a financial loss and he is not actor Joseph Vijay's 'Benami' then where did Xavier Britto get the money to produce the movie 'Master'.
This is not the first time Xavier Britto has had a run-in with IT Officials. In 2013, he was raided by the IT Department for a tax fraud and ended up paying a huge tax penalty.
Xavier Britto also has the distinction of being the brother of Fr Xavier Alphonse who was the Director of Loyola Alumni Association of the Loyola College, Chennai. Known to most in the Loyola College Management Fr Xavier Alphonse is currently facing a court case in which he has been accused of sexual harassment of a respected lady teacher at the Loyola College.
Sadly, Xavier Britto a man raided for tax evasion is the role model Loyola College sets as an example to its students. Xavier Britto was awarded the Star of Loyola Award by the management of the Loyola College in Chennai. 
It is evidently clear that there is something amiss in the flipflop of Xavier Britto and his role as Producer of 'Master'. Serious questions must be asked by the concerned government authorities about the source of his funds to produce the movie, when he himself claimed he had no money. 
It bring us to another bigger question is Xavier Britto a front for actor Joseph Vijay or as the media in Tamil Nadu allege Vijay's 'Benami'.