Haryana's Hisar's infamous supari killer, Sandeep, was shot dead in broad daylight on Monday, right after he left the court and came outside. 3 out of the 5 assailants, who were riding on two bikes without number-plates, fired 9 times and one bullet shot Sandeep in the neck, and he died on the spot. And while Sandeep's accomplices were trying to catch the attackers, two of them, Dharamveer and Ravi Punia got severely injured in the firing.
The murder took place when, at 1.18 PM, Sandeep and his accomplices came out of the court, and 3 attackers reached the spot from the back, one after the other. And one out of the assailants shot Sandeep in the neck as soon as he arrived on the spot, after which Sandeep fell on the ground. Following which, the culprits ran away while firing bullets.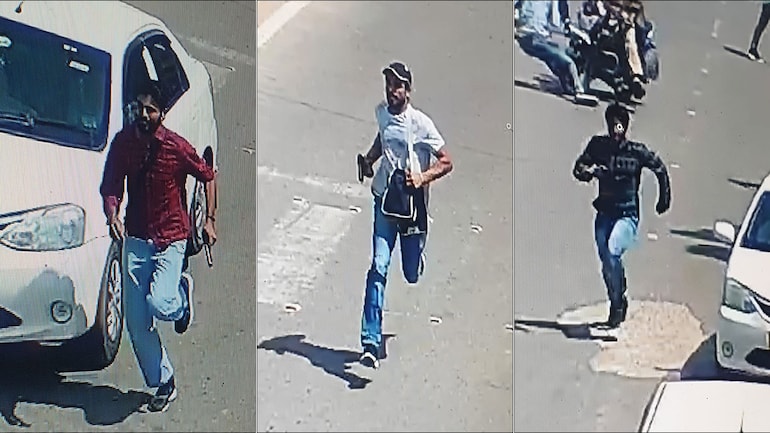 This incident highlights quite a lot of loopholes in the administration. Firstly, while a gangster as infamous as Sandeep was produced in the court, there were no security measures at place. On top of this, while the culprits managed to execute their planning and kill Sandeep in broad daylight, let alone catching them, the police could not even find evidences against them. One constable, who had started running behind the culprits, was pushed by the criminals and fell on the road!
It is also noteworthy that the location where the crime took place is situated just 50 metres away from the Collector and SP residences and 100 metres from their offices. Two constables who were installed in the courtran after the culprits but could not get a hold of them due to the traffic on way.
MP Hanuman Beniwal has said that it is important for the Rajasthan government to decide on the duties of the police personnel, and has stated that the state's law and order situation is 'on a ventilator'.