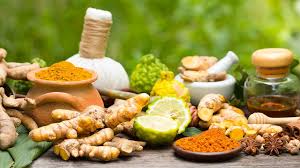 Margao: The Congress Goa Unit and The Goa Forward Party slammed the Chief Minister of Goa Dr Pramod Sawant claim that Ayurveda is being used to treat COVID-19 patients and suspects in the state.
Leader of the Opposition and former Chief Minister of Goa Digambar Kamat warned the Chief Minister that Goans should not be used as 'Guinea Pigs'.
Sharing his disappointment over the claims made by Goa CM, Kamat took to Twitter and tweeted, "Use of Ayurveda for #Covid19. Has GOI Health Ministry and IEC approved the medicines? Has @moayush got approval from @WHO for such treatment? Will @goacm reveal details of claims made by him? Let us not use Goans as Guinea Pigs."
Dr Pramod Sawant had claimed COVID-19 patients and suspects who are quarantined are being treated with Ayurveda and allopathy.
Goa Forward Party president and former Deputy Chief Minister in the Parrikar-led government tweeted saying, "While I do acknowledge the benefits of #Ayurveda, I'm forced to ask what treatment @goacm gave to #covid19 patients. What scientific basis does this have? What medical study supports this? Is some kind of experiment being done on #goemkars (Goans)?"
However, the statement of the Goa CM appears to have violated the Ministry of AYUSH Order dates April 1, 2020. The AYUSH Order states:
"Whereas in view of the emerging threat in the country due to COVID-19 outbreak, it is imperative to apply and implement various measures for maintaining public safety in all aspects and to control dissemination of misleading information about AYUSH drugs and services; 
Whereas the Ministry of Home Affairs vide Order No. 40-3/2020-DM-II(A), dated 24th March, 2020 and the National Disaster Management Authority (NDMA) vide Order No. 1-29/2020-pp (Pt II) dated 24th March, 2020 have issued instructions to all Central and State/UT Government Authorities under the provisions of Disaster Management Act, 2005 to take effective measures including making of false claim as punishable offence so as to prevent the spread of COVID-19 in the country; 
Accordingly, in exercise of the powers of Central Government, conferred under Section 33 P of the Drugs and Cosmetics Act, 1940, it is hereby directed to all concerned AYU&H Regulatory Authorities in the States/Union Territories to stop and prevent publicity and advertisement of AYUSH-related claims for COVID-19 treatment in print, TV and electronic media and take necessary action against the persons/agencies involved in contravening the relevant legal provisions and the aforesaid guidelines of NDMA."