The notorious golden triangle is not unknown to the people. It is the second biggest producer of the drugs in the world after Golden Crescent of Afghanistan. The drug business of Golden Triangle which came to prominence about seven decades back kept on growing unabated due to various conflicts and political instability in the region and today has become a massive organised syndicate worth over $200Bn which is more than the combined GDPs of the three countries forming the Golden Triangle namely Laos, Cambodia and Myanmar. In 2021 alone, the drug business generated the profits of over $71Bn indicating the volumes involved in it. In recent times, after the military junta took over the reins in Myanmar, there has been a sudden spike in the production and proliferation of drugs which is visible through various reports and amount of seizures. Today, the drug business in the area is undergoing several changes and India is also not untouched with the events happening in its neighbourhood. India's states having border with Myanmar are already a part of this drug syndicate. It is high time to analyse the current drug syndicate of Golden Triangle and its implications on India.
Evolution towards chemical based drugs – In the initial years, the entire drug trade of golden triangle was opium based. There were huge laboratories in Shan State of Myanmar where opioid products like Heroin were made and sent all over the world. There were instances that during Vietnam War, smugglers even used US military planes to transport their supplies to America. However in recent times, the drug business has taken a remarkable shift. Due to difficulties in sourcing raw material and infrastructure involved in preparation of opioid drugs, the entire drug industry of golden triangle is gradually shifting to chemical based drugs like Methamphetamine, Ketamine, Ya-ba (Mix of Methamphetamine and Caffeine) etc. These drugs are easy to manufacture and generate much more profits than opioids and as a result, the share of opioids in the overall drug industry of Golden triangle has been reduced to less than 30% which is further reducing at a much faster pace. This is evident from a report by United Nation's office on Drugs and Crime (UNODC) as per which the seizure of methamphetamine in South East Asia in 2021 was more than 171 tonnes while in 2022, it crossed 182 tonnes with an additional seizure of 28 tonnes of Ketamine. The amount of chemical drugs seizes is almost 90% of the seizure of all drugs in South East Asia. Here I would like to mention that these figures are only related to seizure and just the tip of the overall production which could be in tens of thousands of tonnes.
Involvement of Chinese drug lords- Golden triangle has some of the most organised drug cartels in the world who are located in Guangzhou, Beijing, Shanghai, Hongkong, Thailand, Taiwan and Macau. Most of the cartel leaders are from China like Sam Gor group which alone is controlling nearly 40% of the entire business of Golden Triangle. These cartels produce drugs in golden triangle and sends them to all over the world using various means. Some of their territories are big like ASEAN market (over $100Bn), Australia, Japan, New Zealand & South Korea (Another $30Bn), China & Russia ($20Bn) and other parts of the world (Over $50Bn). These cartels which also own small armies to secure their production areas remain favourable to the local governments and always keep them on right side. In Myanmar, they have employed several retired Army Generals in the active drug trade and due to their proximity with government, it is near impossible to catch the cartel or prosecute them.
Significance of Manipur and drug business in Manipur- Manipur is an important border state of India with almost 400Km of porous border with Myanmar. Ever since the military junta took over in Myanmar, the production of drugs have risen exponentially on both sides of international Border. Because of ease in preparation, transportation, no infrastructure required and low costs attracting more markets, chemical drugs are becoming more and more popular in Myanmar as well as Manipur. Although the state government data reveals that the total area of Opium production increased in Manipur and a particular community was blamed for this but if we see the data available internationally, the market of opioid based drugs has reduced significantly and it is less than one third of the entire drug business in Manipur. The drug business in Manipur is huge and is considered a whooping INR 70,000 crores as per some estimates which is double than the entire GDP of Manipur. These are alarming figures. The drug business (Value-wise) of Manipur mainly constitutes Chemical drugs (60-65%), Opioid drugs (30%) and Cannabis (5-10%). Like Golden triangle, in Manipur too, there are organised syndicates involving drug producers, merchants, middlemen, politicians, armed insurgent groups, bureaucrats & sometimes even people from Security forces who are involved in the dirty drug business. Thounaojam Brinda, an ex-Additional Superintendent of Police of Manipur Police who was awarded for her outstanding contribution in the narcotics department categorically blamed the current political leadership in Manipur to be the major kingpin of the drug syndicate in the state, an allegation which was surprisingly ignored. This is a serious allegation which was expected to be investigated at highest levels.
Drug Syndicates of Manipur amidst ongoing ethnic conflict- During the ongoing ethnic conflict, there were widespread allegations on a particular community that they are drug peddlers. Several people were killed due to this fake narrative whereas the figures reveal a different story altogether. Although people of Kuki-Zo community have been known to cultivate opium for long times but since opioid based drug business in Manipur is just 30% of the entire syndicate so what about the rest 70%? There is another aspect of it. As per the data revealed by the government of Manipur states that a total of 2,518 people were arrested between 2017 and 2023 under Narcotics Drugs and Psychotropic Substances (NDPS) act in Manipur out of which a whooping 1464 (More than 58%) were Meitei (1083 were Meitei Pangals & 381 were Meitei's), 873 were Kuki-Zo (35%) and 181 (7%) were from other communities. This puts the majority community itself under question. A large number of chemical drug factories were busted in Lilong and Sora (The areas dominated by Meitei Pangals) in the past and huge recoveries were made. The way drug business has increased manifold in the border state in last few years, there is a high possibility that Thounaojam Brinda is right. However if the central government is really serious about cracking down on drug business n Manipur, they need to target the organised cartels first.
The drug business in Manipur is not new but it has evolved exponentially over last few decades. The trade which was limited to poppy farmers to the merchants located in Myanmar till two decades back has now converted into an organised syndicate involving everyone. While it is not appropriate to put a particular community in cross hairs, the central government is duty bound to investigate the drug trade at the highest possible levels. The need of the hour is to bust these organised cartels and break the infrastructure of the entire drug business. It is not impossible, just need a will.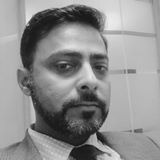 Major Amit Bansal
(Major Amit Bansal is a veteran of the Armed Forces having fought in various war zones. He is a Defence Strategist with keen interests in international affairs, maritime security, terrorism and internal security.)