Mumbai: After years of tolerance over the untold atrocities to the Kashmiri Pandits and recent killings of Hindus across India; Hindus from across the world have decided to peacefully voice their protests online after the brutal killing of a Kashmiri Pandit by terrorists in Kashmir. 
Under the online campaign #HindusUnitedAgainstTerror, Hindus living in different states in India and different countries around the world have taken to social media platforms – Twitter and Facebook to voice their protests over the killing of Hindus in India.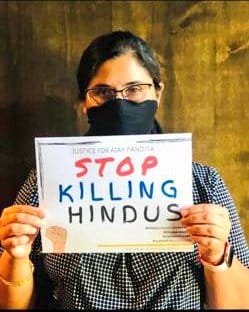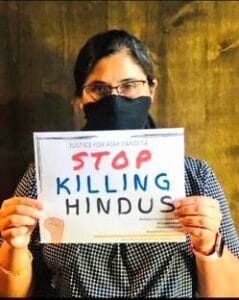 The online campaign was called for and initiated by BJP leader Kapil Mishra.
People have been posting images, videos condemning the killing of Ajay Pandita and other Hindus over the last several years on social media platforms. Indians in US, Australia, Thailand, Canada, UK, UAE and all over the world are participating in the ongoing online campaign demanding for justice.