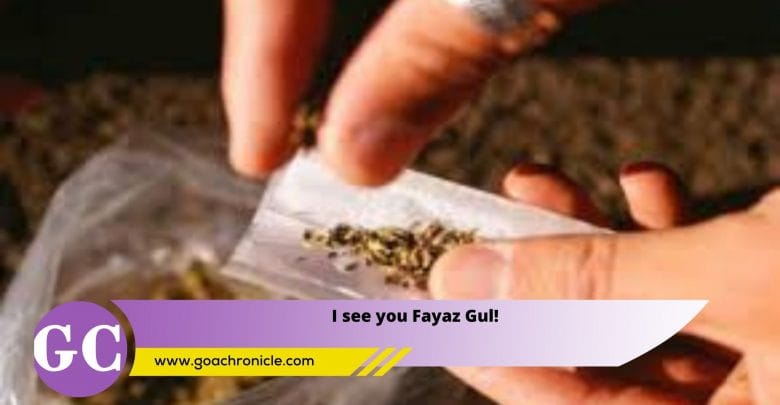 On October 13, 2020, at 8.41 am I received a call from a number in Pakistan. The number was 00922333985###9. It was not the first time. Since August 25, 2020, we have been getting calls from VOIP numbers and a Pakistani number.
We traced the number belonging to a Pakistani named Fayaz Gul.
Fayaz Gul was calling from Kaas Kili in the Northwest Frontier Province in Pakistan. This region is known for its breeding and training of terrorists for terror groups.
The number, he called me on, was a four-day-old number, I had taken from Vodafone due to security reasons. It was a number not shared with my family, only a few people in my informers' network to keep in touch with me on different cases we were investigating.
I requested assistance from my friends in the Indian intelligence and international intelligence trackers to track Fayaz Gul and to find out the background of this man.
I had also filed a complaint with the Goa police after my discussion with the Chief Minister of Goa Dr. Pramod Sawant.
Crime Branch SP Shobit Saksena informed me that my information on that number, that it belonged to one Fayaz Gul from Kaas Kili in Northwest Frontier Province in Pakistan was correct. He told me that the relevant details have been forwarded to the Central Intelligence Agency to keep a watch.
Fayuz Gul, we have now learned is a man in his mid-forties. He is a mid-level drug smuggler that operates in the routes of Afghanistan to Pakistan, Pakistan to Nepal, and Nepal to India.
Incidentally, this is the route of drug trafficking often associated with Dawood Ibrahim operations.
There is no confirmation that Fayaz Gul works with anyone linked with the Dawood drug business along this route but our friends are investigating furthermore into the probability of any such links. However, it is a known fact that Dawood Ibrahim does not allow anyone else in the drug business to operate in this route.
We have exposed the links of Dawood, Drugs, Bollywood, and terror. We will continue to investigate its deeper nexus and its impact on India.
It is my simple message to people like Fayaz Gul:
Calling me or any half-hearted attempt to intimidate does not bother me. I know someone higher than you in that network wanted to send a message. You cannot even speak a language I comprehend clearly.
I tried calling you back. But you do not pick up your phone. I know it surprises you that I keep calling you back but have the courage to pick up the phone if you had the cowardly nature to call me.
Now I am sending a message back to you and the higher-ups on whose instruction you decided to call me…I SEE YOU.